Life skills class to hold fundraiser
Megan Neal, Managing editor
August 30, 2018 • No Comments
The life skills class will be selling dog treats and dog toys Fri., Aug 31 at the football game as a fundraiser. The students make the treats and toys in class and the money raised will be used to help provide opportunities for students to attend community field trips and practice life skills. The braided dog toys will be available in three sizes: small, medium and...
Scout Molder, Co Editor-in-Chief
September 6, 2018 • No Comments
Starting last fall, a yoga class consisting of a small...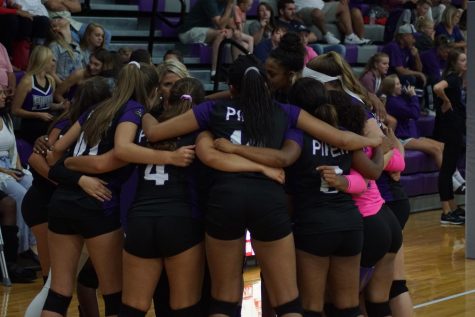 Kaleb Brown, Co-Web Editor
September 13, 2018 • No Comments
The Pirates volleyball squads have had an up and down season as they are in their first year in the new Frontier League. As the Pirates are progressing...
Recent Sports Stories