I want to believe: conspiracy theories pique interests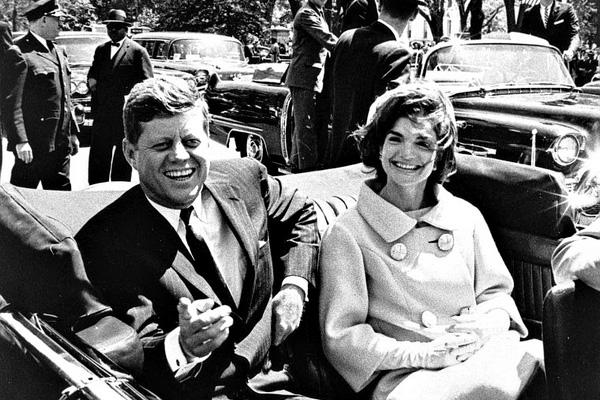 The FBI shot JFK.
The Moon landings were faked. John Lennon has been dead since 1966, 14 years before Mark David Chapman assassinated him outside of his apartment. Oh, and get this – the world is flat (thanks, B.O.B.).
Of 54 students surveyed, 79.6 percent believe in conspiracy theories.
"People believe in conspiracy theories because they found a reason to believe it or saw it online," sophomore Logan Ferris said.
An example of a popular conspiracy is the Mandela effect, or the collective remembering of something that didn't actually happen. The most popular example of this is with the children's book series, the "Berenstain Bears." Many people believe that the "a" in the title of the show was originally an "e," and that it was changed at some point without notice. Evidence used for this theory is an old tape of the show version where it was spelled with an "e" instead of an "a." Whether this is an oversight by the show's creators or an actual example of the Mandela effect is unknown.
Another conspiracy theory that may be familiar to many students who attended middle school in the district is the theory that there was more to the assassination of President John F. Kennedy than meets the eye.
There are many different iterations of the theory, attributing the beloved president's death to anything from the FBI to the Cuban government to aliens. Middle schoolers in teacher David Hall's computer applications class researched the famous assassination for a project.
"I remember spending like the entire year on it. And the grassy knoll," senior Gisselle Contreras said. "The government definitely did it. The government does everything."
Distrust in the government is a common thread that connects most conspiracy theories.
"I think not everything that officials say happened actually happened," sophomore LaKya Leslie said. "It's just really sketchy."
What makes students believe in conspiracy theories? It can be proof (such as the Berenstain Bears video) or, alternatively, a lack of evidence. The large majority of students surveyed said that they are not more likely to believe in a theory just because it's popular.
"It has to have a lot of evidence to it," Ferris said. "If it has evidence I believe in it."
Contreras, although she said she likes reading about conspiracy theories, said that she doesn't entirely believe them.
"They're ridiculous," she said. "The more you keep digging, the more you believe."
"If there's no proof, people like thinking outside the box. That maybe what they said happened didn't even happen like that," Leslie said.