"The Unexpected Everything" thrills readers with fun characters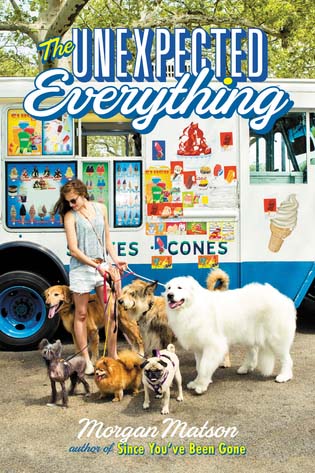 "The Unexpected Everything" by Morgan Matson is a heartfelt novel about love, friendship and family.
Morgan Matson once again has written a novel filled with dynamic characters and a great setting. Andie's friends, Bri, Toby, Palmer and Tom are not just background characters. They all contribute something, whether it be Tom talking about one of his acting roles or Toby talking about how she'll finally meet someone over the summer.
"The Unexpected Everything" is set in the fictional town of Stanwich, Connecticut. Throughout the novel small references are made towards the characters of Matson's other novels and familiar places such as the Orchard, the local party spot.
At the beginning of the novel, protagonist Andie Walker's summer is rocked by an unexpected political scandal that affects her life. Her spot in a premedical program is dropped due to the scandal. Her father is also at home not working due to the investigation into the scandal. Andie and her father don't have the best relationship and it can often be awkward between the two. Andie finds a job walking dogs for the summer and meets a successfully published author, Clark, and his dog. Clark is supposed to have a third novel published, but he's struggling with it and has nothing written. It was nice how Matson showed the aspect of a highly popular author struggling with his writing and where he goes from his second novel.
I love this novel because it is entertaining and tells a great story. My favorite scene was the scavenger hunt, because I liked how Andie and Toby worked with her father to complete it and I think a scavenger hunt is a fun activity to do with friends. I also liked how they dared Toby to only text in emojis the entire summer and had a lot of fun (with some degree of difficulty!) trying to figure out the emoji texts myself. Andie and her friends have the sort of friendship that people envy. With text chains that can go on for hours and a spot at the local diner, their friendship is extremely strong.
The ending was slightly surprising to me. I didn't expect some of it, but other parts were nice. It wrapped loose ends up while still being open ended.
I would recommend this novel to anyone who enjoys contemporary fiction or Sarah Dessen's novels because, like her novels, "The Unexpected Everything" has a strong focus on friends, love and summer.