Senior takes doomsday preparation to the next level
Thanks to media popularization by shows like National Geographic's "Doomsday Preppers," many people are aware that there are people who diligently prepare for huge disasters. A lot of people find the idea of doomsday preparation interesting, but few would actually take on the challenge. At most, they might stock a few extra canned goods in their pantry in case of emergency. Senior Gabe Pappert, however, went the extra mile by making the potentially useful activity his senior project.
The originality of Pappert's project sets it apart from that of other students. He enjoyed the idea of getting to be creative with the project. He said his favorite part was "the freedom I have to decide what to do."
This unconventional project has several activities that come along with it. Pappert said that he gets to fly a plane, start fires, and shoot a gun in preparation for doomsday.
Out of all the different disasters that can occur, Pappert chose to research EMPs, or electromagnetic pulses. EMPs are created by detonating nuclear weapons, and they fry electricity circuits across the entire grid, causing cell phones, the internet and even cars to stop working. To prepare for this, Pappert practices living off the land by going on overnight camping trips.
Overall, Pappert said he enjoys his project, and he feels that it is something that will be useful to him in the future.
"It's something I can use for as long as I can live," he said.  
About the Contributors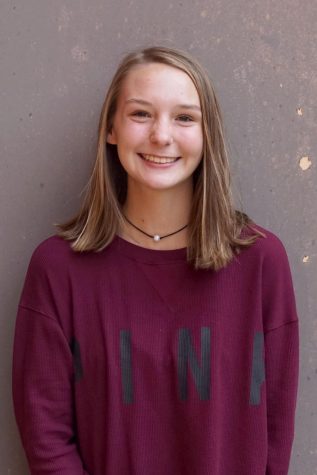 Scout Molder, Editor-in-Chief
Scout Molder is a senior at Piper High School and this is her fifth semester on staff as Co Editor-in-Chief. She is apart of debate, forensics, and girls'...
Hannah Pappert, Photo Editor
Hannah Pappert is a senior at Piper High School and is on her third year on staff as Photo Editor. Pappert participates in softball and has a dog that...