Piper Graphics creates print, digital designs for school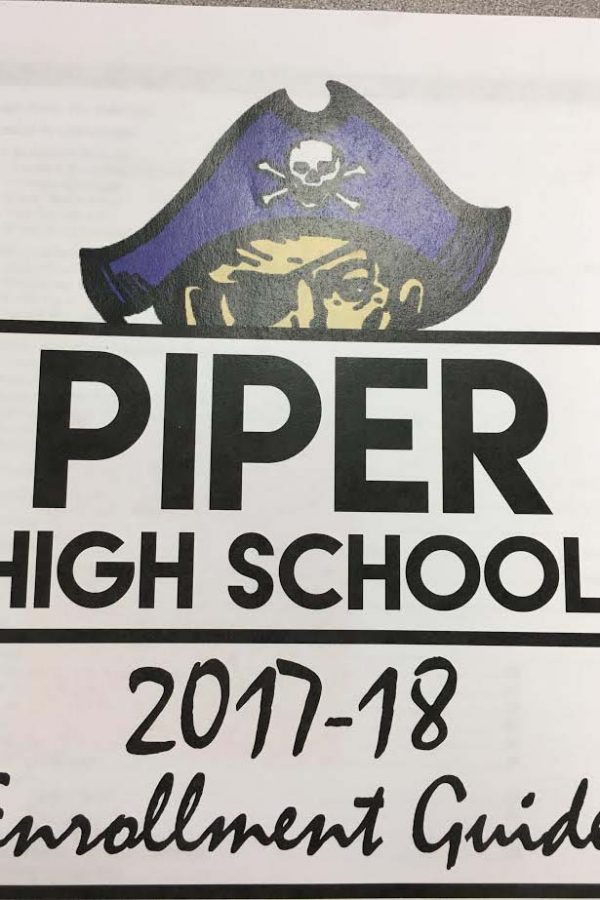 Around the school there are signs showing times for club meetings, spirit days and student activities. The students in Piper Graphics are the ones who create those signs and posters.
The students in that class create different print materials, T-shirts and web page designs for the school and community members.
"My favorite part about designing something is that I can be creative with it," junior Mallori Courtney said.
Designers can choose whether they want to create a design for a project. Those designs are then presented to teacher Susan McPherson or the client, who then chooses a design. A recent example is the enrollment guide, designed by senior Jami Gooch.
"Sometimes it's yours, sometimes it's not. Even if it's not, it's good work to show in your portfolio," senior Tanner Johnson said.
Piper Graphics has created T-shirts for Key Club and, more recently, Powtoons for Black History Month. The class also designs the name signs, Prezis and other digital designs for teachers, as well as logos and brochures for clients in the community. Additionally, Piper Graphics creates the programs for games, such as basketball and other activities like the music concerts. The students have also created programs for the elementary school's music programs.
To be eligible to join the class, students must take Photoshop, InDesign and Graphic Design.
"The easiest part of the design process in my opinion is putting your design together," Johnson said. "When you map out your design and put it together, it's almost like a puzzle. It's super satisfying to finally put things into action."