National Honor Society members inducted
Abby Neal, Web Editor-In-Chief
March 15, 2017|124 Views
Character, scholarship, leadership and service. These are the four pillars of National Honor Society, and on March 14, 43 students were honored as displaying these qualities by being inducted into the national group.
To become a member, students had to complete at least 40 hours of community service at various events and activities, have a GPA of at least 3.50 and exhibit positive character traits. Combined, members of the group completed over 2000 hours of service throughout the year.
Sponsor and gifted adviser Teri Beashore began the ceremony, which was then led by the senior officers of NHS.
16 returning members and one transfer member were honored:
Tana Bradley
Zachary Brandt
Gisselle Contreras-Kelly
Chase Giese
Jami Gooch
Michael King
Zachary King (Secretary)
Alex Moran
Abigail Neal (Public Relations)
Michelle Obiesie
Bryant Rogers
Katherine Sullivan
Patricia Telthorst (President)
Kassidy Wieduwilt
Belicia Wilcoxen
Margaret Wolf (Vice President)
Mahayle Jones
After returning and transfer members were honored, the officers performed a candle lighting ceremony, recognizing the four pillars of NHS.
26 new members were then inducted:
Maria Accardi
Riley Apperson
Elle Black
Cara Bruce
Liliana Butler
Kara Evans
Alexander Falk
Sophia Frick
Emma Golden
Taylor Green
Grace Haworth
Hannah Haworth
Jessica Hutchings
Mikayla Jackson
Keisha Jones
Reiley Kirwan
Aubree Knetter
Emma Morgan
Heather Nguyen
Mary Rogers
Sophie Roper
Sydney Sheldon
Zoe Surprise
Patricia Thomas
Isaia Wilcoxen
Emily Wilson
Prospective members for next year can begin logging service hours now. Letters will be sent home to students with GPAs that qualify them for the club, and more information can be found on the district website. For more information, contact Beashore.
About the Contributors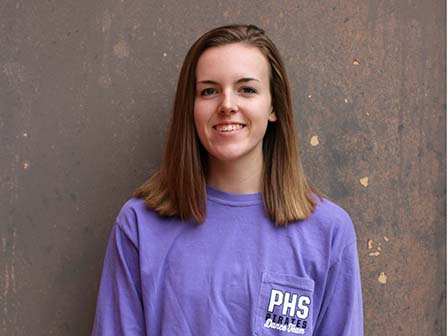 Abby Neal, Web Editor-In-Chief
Abby Neal is Co-Web Editor-In-Chief for kcpipernews.com. She is a senior, and this is her third year on staff.  Abby is also co-captain of the debate...
Hannah Pappert, Photo Editor
Hannah Pappert is a senior at Piper High School and is on her third year on staff as Photo Editor. Pappert participates in softball and has a dog that...