'I am Malala' tells the story of Malala Yousafzai's fight for education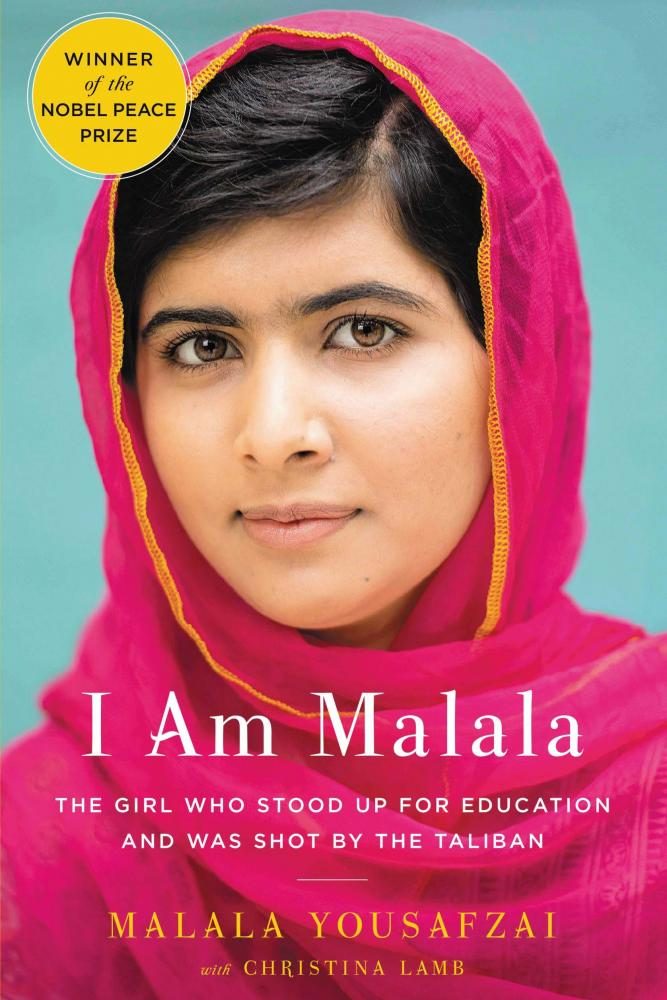 Some people are willing to go to great lengths to learn. Malala Yousafzai is one of those people. Her courage and dedication to learning have inspired many around the world. "I Am Malala," written by Yousafzai, Christina Lamb and Patricia McCormick tells the story of Malala and her fight for girls' education.
The book recounts Yousafzai's past leading up to an attack on her by the Taliban, a terrorist group. Yousafzai was shot in the head because of her activism on the subject of girls' rights to education. After the bullet was removed at a military hospital in Peshawar, Pakistan, Yousafzai was flown to Birmingham, England to continue treatment. Her parents weren't able to immediately follow her to England, and Yousafzai had to spend some of her recovery time away from them. Yousafzai woke up from her coma eight days after the shooting. After leaving the hospital, she and her family stayed in England and Malala became a bigger advocate for girls' education.
In her book, Yousafzai also talks about the Taliban and how life was for her and her family after the terrorist group came into the Swat Valley where her family lived. The Taliban forbid girls from attending school because their radicalized Islamic beliefs dictated that girls should not be educated and should instead prepare for their future roles as a wife. Alternatively, Yousafzai and her family believe that girls should have the right to be educated.
This novel is very thought-provoking in my opinion. I learned how hard it is for some to be educated. I like how it explains a little bit of Pakistan's history along with telling Malala's story. The main message I got from the novel is that girls are capable of more than people think. It showed just how far some girls are willing to go to learn. To show how hard it was for girls to go to school, Yousafzai wrote blog posts about living in a Taliban-controlled area.
I learned a lot from this novel and believe others could, too. I liked how it continuously showed that Yousafzai never gave up on going to school and learning.
I thought there was a nice balance between talking about the heaviness of the Taliban takeover with the lighter aspects of her life such as hanging out with her friends.
Overall, I would recommend this book to anyone. I found it to be an easy read and finished it within a week, but it could take others longer to read.