Students start band for creative outlet
Hang on for a minute...we're trying to find some more stories you might like.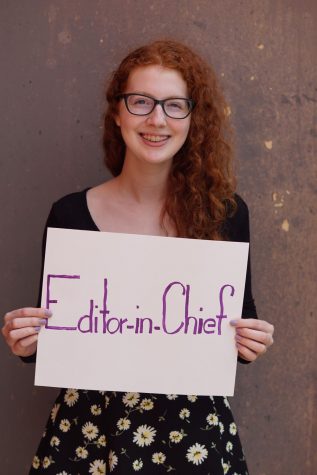 More stories from Lauren Textor
At times it may seem as if the music industry is dominated by the same sounds and artists. However, thanks to advancing technology, sites such as SoundCloud and the lessened importance of being signed to record labels, it is easier than ever to break through into producing music.
Sophomores Jamie Foglesong and Andrew Telthorst are part of a band that is comprised of two other members, Shawnee Mission East junior Harper Mundy and Blue Valley Northwest sophomore Max Zimmerman. From their first acoustic performance to a recording opportunity, all agreed that the band has made strides in the year since it was formed.
Originally, lead vocalist Mundy and guitarist Telthorst were the only members of the band named Verona. Prior to the first performance, Mundy had not played with bassist Foglesong, but in spite of that they played the Love Concert together, an acoustic benefit concert held at a church in Mundy's area.
"We were nervous because we had never played together a band before, really, and I had met Jamie the week before, so I still didn't really know who he was," Mundy said.
Although nerves may have been an issue, the performance marked the beginning of a band that is approaching its one-year anniversary.
"It's refreshing to play with someone who has the same musical ability as yourself," Foglesong said.
Telthorst also said he enjoyed performing with a full band.
"It was exciting," Telthorst said. "Because I'm like, 'Ooh, I have this potential!'"
In addition to gaining Foglesong and drummer Zimmerman as members, the band's style has evolved.
"It went from indie to better," Telthorst said.
The band has evolved to fit an alternative rock-based sound, with influences from Paramore and Fall Out Boy.
"We want to make our own sound, but we like the vibe that those bands have, because they're not necessarily rock, but they're not pop or indie," Mundy said. "They each have their own thing. We want to be our own thing."
Verona practices almost every week, and the hard work has already paid off.
"We recorded our original with a friend who is in school for audio engineering," Foglesong said.
Despite this, in-person support is a necessity.
"The success of our band relies on people actually showing initiative and interest in us, so come out to see us play," Foglesong said.
"Success equals the fan base," he said.
The band members hope to continue pursuing music as a group throughout high school, but nothing is set in stone.
"We're all still in high school," Mundy said. "We have a lot of life yet to figure out, to say what our career is going to be."
The band can be reached for business inquiries at veronabandofficial@gmail.com and will be performing May 4 at an art show at the rooftop gardens. Fans can follow @veronaband on Instagram for updates.