Sign-in system proves helpful
At the end of the 2016-2017 school year, students were introduced to a new system involving signing in and out when wanting to leave the classroom. Only a few teachers were able to trial the system at the end of the last school year, and now every teacher uses it.
Mathematics teacher Ashley Kowalewski said she believes that the system is working well so far.  
"I think one of the most effective things about it is that it doesn't seem to interfere with too much–– like, it takes two seconds to sign in or out."
Kowalewski prefers this system rather than other systems that were used in years past. Students used to carry their agendas with them any time leaving the classroom, but would have to have them signed by their teacher when leaving the class and coming back.
"We used to have to sign agendas, and you would have to stop teaching to sign the agenda and sign it when they got back," Kowalewski said.
Junior Ben Rehm, believes there are advantages and disadvantages to this system. Students have to sign out and sign back in when leaving to go to the restroom, water fountain, nurses, counselor, office or their locker.
"The whole signing in signing out, I mean, it's kind of smart, but not really smart at the same time, cause you can really just put someone else's ID in if you find out," Rehm said. "Then it'll just be them clocking out instead of you."
Along with Rehm sophomore Kaylin Miller has her likes and dislikes with the new system.
"I feel like it's a little bit controlling, but I understand where they're coming from with that," Miller said. "I just wish we didn't have to do it every time we leave the classroom."
With every new procedure there becomes many adjustments. In this case all teachers and a lot of students are adjusting and still getting used to the system. Kowalewski believes there are many purposes and uses for using this particular system.
"There's a lot of different ways that it helps out, I suppose," she said. "I would say the main one is making sure our students are accounted for and secure. So you guys are a little more responsible for that so it makes it easier on teachers."
About the Writer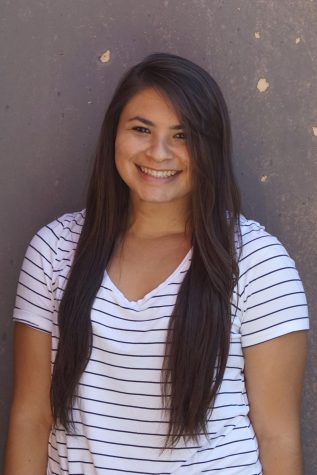 Taylor McEachron, Co-Web Editor
Taylor McEachron is a senior at Piper High School and is on her third semester on staff as Co Web-Editor. McEachron is apart of dance team, Gay-Straight...