FAFSA application opens Oct. 1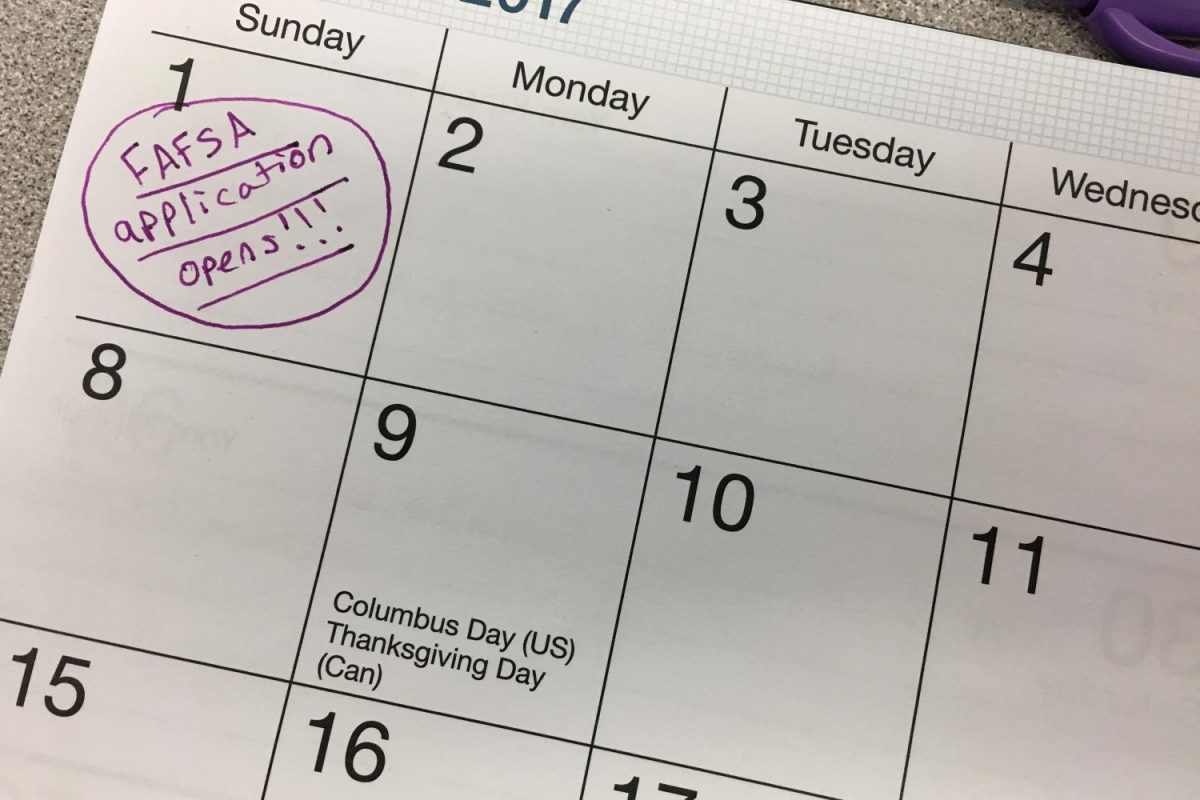 The FAFSA application opens Oct. 1. FAFSA stands for the Free Application for Student Aid. If a student is planning to attend college at any point from July 1, 2018 to June 30, 2019 they will need to fill the FAFSA application out.
Seniors will fill the application out to receive an estimate of the financial aid they are eligible for. Each student will need to have the college code for the schools they are applying for financial aid for. Every college has a six digit code to use for the FAFSA application.
Students will use the income information for 2016 when completing the application.
To fill the application out go to fafsa.ed.gov.