Talkin reflects on his time at Piper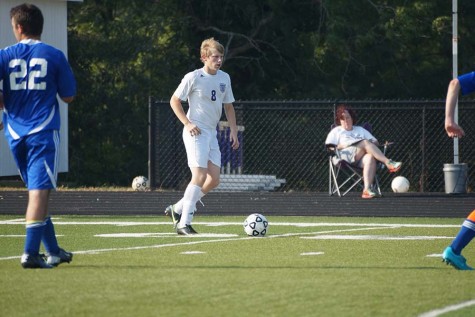 Piper has had 98 grades to graduate. Each graduating class has had special students in every single grade. One of these alumni is Jacob Talkin. Talkin graduated in the school year of 2015-2016 and now attends Washburn University. He participated in soccer, bowling and much more during high school.
One major thing that people remember about Jacob Talkin would be his support at soccer, football and basketball games. He attended almost every single game to support his peers.
Talkin said that he misses playing under the lights with his teammates and the post-win feast at Danny's.
Talkin remembered one piece of advice that activities director Doug Key had told him.
"'Make sure to give every football game, basketball game, every soccer game and every other event your all, because although you may feel nervous in the moment, you'll regret not giving it your all later," Talkin said.