The Burger Stand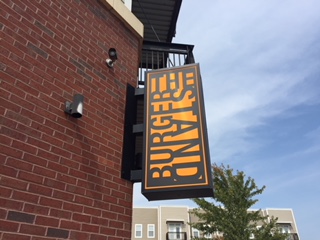 Burgers––they're the epitome of the US, the symbol of America and they can be done both terribly and amazingly. At The Burger Stand, which is located at 1601 SW Lane St. Topeka, KS, they are done to perfection.
Walking into the joint, I was immersed by a local and casual feel and surrounded by plenty of other hungry customers. The setup is reminiscent of a baseball game concession stand both because of the burgers and fries on the menu and because you order at the front and receive your food from the cooks through a window to the left.
I'm pretty traditional when it comes to hamburgers, so after skimming the menu I decided on "The Classic," a burger topped with Vermont white cheddar, tomatoes, onions and assorted seasonal greens. Although my choice was fairly plain, the other options on the menu range from the "Thai Turkey" (a ground turkey patty, sweet and spicy Thai peanut sauce, white onion and crunchy Thai noodles), to the "Falafel" (a falafel patty with tzatziki sauce, pickled red onions, pickled cauliflower and assorted seasonal greens). The menu also offers vegetarian options.
As my burger came out it looked beautiful and tasted even better. Even if you are not a huge fan of vegetables, I would recommend getting the fresh tomatoes and greens on your burger, because they add to the overall flavor.
One of the things that impressed me most about The Burger Stand was their homemade condiments and pickles. I started off by trying the house ketchup, and let me tell you, it was probably the best ketchup I've ever had. It had a strong vinegar base, but it was still light and avoided the chemical taste that most store bought ketchup has. The next condiment I tried was the house garlic aioli. I had never tried aioli before and I am so glad that finally did. To explain aioli to those who don't know, it is like a mild garlic dip with a mayonnaise base that you can basically put on anything. The last condiment that I tried was the marshmallow dip. Although the melted marshmallow concoction is intended for The Burger Stand's sweet potato fries, I couldn't leave without trying it, so I settled for using a regular fry. The balance of sweet and salty was proportionately perfect.
Lastly, and probably my most favorite part of my meal, was the strawberry shake. It came out in a huge old-school glass, like something out of a TV show: a tall pink shake topped with whipped cream and a maraschino cherry.
I would recommend The Burger Stand to anyone who loves traditional burgers and fries, but isn't afraid of a little upgrade.
About the Contributor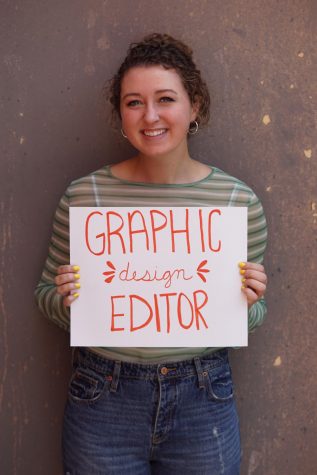 Grace Haworth, Graphic Design Editor
Grace Haworth is Graphic Design Editor on her second year on staff and is a senior at Piper High School. She plays on varsity softball and varsity bowling...