Avril Lavigne believed to be cloned after unexpected passing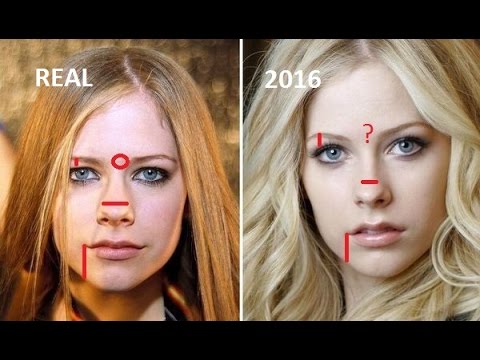 Hang on for a minute...we're trying to find some more stories you might like.
Possibly one of the most well-known conspiracies by Twitter users is that singer-songwriter Avril Lavigne is dead and was replaced by a look-alike. Now, before any assumptions are made, the timeline takes place after the iconic bop "Sk8er Boi" shook this entire generation.
Lavigne's first studio album, "Let Go," shot to fame with the popular songs "Complicated" and "Sk8er Boi." At the height of her fame, Lavigne was a familiar face to nearly everyone with a punk devotion or a teenager who listens to the radio, so she hired a body-double, Melissa Vandella, to walk around and act like her for paparazzi shots.
Around 2003 after the release of "Let Go," it is rumored that Lavigne took her own life after struggling with her beloved grandfather's death. Her record label, not wanting to give up the massive popularity of Lavigne's recent album, decided to hire Melissa, the body-double, as a full-time Avril Lavigne. Vandella had picked up on Lavigne's mannerisms and attitude after acting as a clone of sorts for the paparazzi, and now the label is putting that to use.
Now this theory does not come without its solid proof. Lavigne after 2003 now has fewer freckles on her arm than before, which started the suspicion that Vandella replaced her. Also, Lavigne's 2004 song "Nobody's Home" is said to have clues of the death of the real Avril Lavigne.
"She wants to go home, but nobody's home. It's where she lies, broken inside. With no place to go, no place to go dry her eyes. Broken inside.
…She's fallen behind. She can't find her place. She's losing her faith. She's fallen from grace. She's all over the place."
Another famous song, "My Happy Ending," also holds suspicion of being a hint at the truth behind Lavigne's death.
"Don't leave me hanging
In a city so dead
Held up so high
On such a breakable thread."
Since the original theory was posted, the blog admitted that they made up the whole story, but the conspiracy still stands as fans notice subtle differences in Lavigne pre-2003 and post-2003.
For example, Lavigne was known to wear pants and trousers on red carpets, but now wears dresses and skirts and even smiles for the paparazzi. There has even been a change in her music since her alleged suicide from punk to more pop.
Although the conspiracy may be false, one Google deep dive will convince anybody of her mysterious changes with face to face comparisons and subtle hints in her music that would never have been noticed before.

About the Writer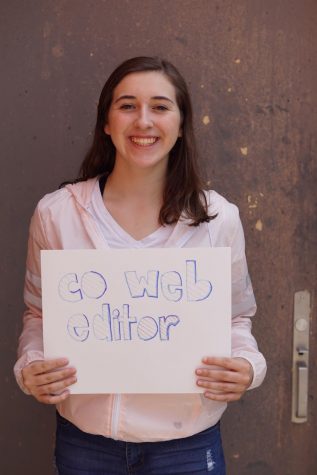 Hannah Haworth, Co-Web Editor
Hannah Haworth is a senior at Piper High School and this is her second year on staff. She is Co-Web Editor for kcpipernews and is also involved in Dance...