Halloween Homemade
Hang on for a minute...we're trying to find some more stories you might like.
Halloween costumes currently line the shelves in stores, and the annual "Spirit of Halloween" store has taken its place again where Block Busters used to be. Although there may be endless costumes in these stores what happens  if they don't have the have the costume, or theirs is too expensive? Many students decide to create their own costumes to avoid these obstacles.
Senior Bailey Spencer needed a costume this year for both work and Trick-or-Treat for UNICEF, which is run through Key Club. Spencer decided this year that she would be an "identity thief."
"I needed something quick and easy," Spencer said.
The clever costume will be constructed out of name tags, Sharpies to write names on the tags with, a pair of black pants and a black shirt all of which can be purchased at either Target or Walmart.
Senior Emma Bertrand decided to be a black cat this year for the annual Pied Piper Pumpkin Patch. To create the look, Bertrand used cat ears, black tights and a black turtleneck.
"I just needed cat ears and a black outfit, and I got it all from Target," Bertrand said.
Not only was Bertrand's outfit easy to put together, she can also use the turtleneck and tights for everyday outfits.
Another volunteer at the Piper Pumpkin Patch was senior Sydney Sheldon. Sheldon chose to be an ice cream cone for the event this year. Her materials consisted of white shoes, a white shirt, socks, colorful Sharpies and two tutus.
"I painted the shoes to look like an ice cream cone with sprinkles," Sheldon said. "Then I put sprinkles on the socks and the shirt. The cone was made from a witch hat that I painted and then I drew on the waffle texture."
All of Sheldon's materials came from either Target, Walmart or her house, making the costume even more affordable.
Although store bought costumes can be easy to use, the price and limitless options of homemade costumes can be hard to beat.

About the Writer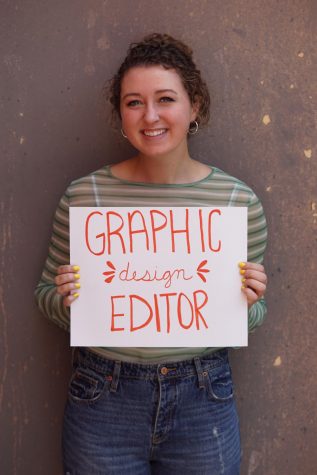 Grace Haworth, Graphic Design Editor
Grace Haworth is Graphic Design Editor on her second year on staff and is a senior at Piper High School. She plays on varsity softball and varsity bowling...