Leadership starts at the top
Leadership is crucial to a school's success both in and out of the classroom. Here at the high school, that leadership comes from the upperclassmen and administrators.
This year's senior class has been nothing short of incredible. With amazing support at sporting events and acting as great role models in the building, they have set the standard for the younger students in the district.
"The student body is great," principal John Nguyen said. "This is the best year we've had in terms of sports following, and I believe a lot of that can be contributed to the great senior class we have this year."
Nguyen also emphasized the importance of administrators being involved with the student body, adding that it's critical to have a feel for life as a student or teacher.
Nguyen has only been at the high school for three years, but he believes progress has been made in his time here in terms of upperclassmen taking the reigns of leadership.
"It's been a steady and solid progression, but it's hard to make huge leaps because of the consistent high expectations on students here at Piper," Nguyen said.
Nguyen also believes that with the array of extracurricular activities and clubs, there are ample leadership opportunities for students, and that seems to be one of the key reasons why the upperclassmen seem to be so ready to be leaders.
Leadership isn't something people are born with, but rather something that has to be taught. Piper has been teaching young students how to be leaders for years now, and the results seem to be showing at the highest level.
About the Contributor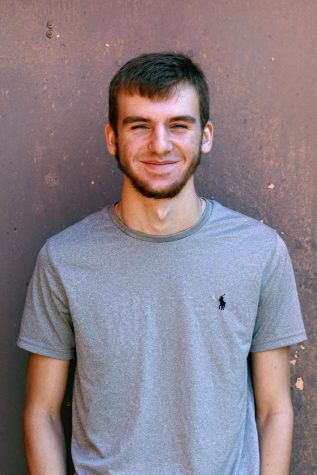 Charles Connor, Sports Editor
Charles Connor is a senior at Piper High School and this is his second semester on staff as Sports Editor.