"The Darkest Part of the Forest" simultaneously chills and touches readers
Hang on for a minute...we're trying to find some more stories you might like.
Holly Black has made a name for herself as a writer of a darker type of fantasy. In her books, cheerful wizards don't soar through the air and friendship doesn't save lives. She throws her characters into life-or-death circumstances early on, and they don't always make it out unscathed. In "The Darkest Part of the Forest," Black assembles her cast with a beautiful boy with horns who has slept for decades in a glass casket and the siblings who have fallen in love with him: a heroine who has sold her soul to murderous faeries and her musically inclined brother.
When the horned boy wakes from his slumber, he seeks out both the person who freed him and the one who put him in the casket in the first place. Severin's awakening forces Hazel, the brash protagonist and self-acclaimed monster hunter, to choose between her freedom and what she knows is right––and between Severin and her brother's best friend.
Black spins a surprisingly tender and touching love story alongside a tale of murder and mayhem. The romantic subplot, unlike many in the teen fiction genre, doesn't feel forced. In fact, it makes itself essential to the plot without compromising the integrity of the characters. This book is one that I can see myself reading again and again, each time finding something new to enhance the story.
About the Writer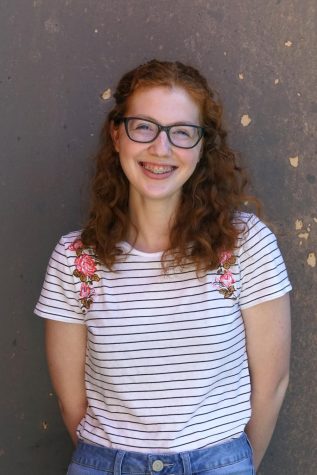 Lauren Textor, Editor-In-Chief
Lauren Textor is a senior at Piper High School and this is her fifth semester on staff as Co Editor-in-Chief. She participates in Key Club, Scholars Bowl,...