"A Curious Mind" piques curiosity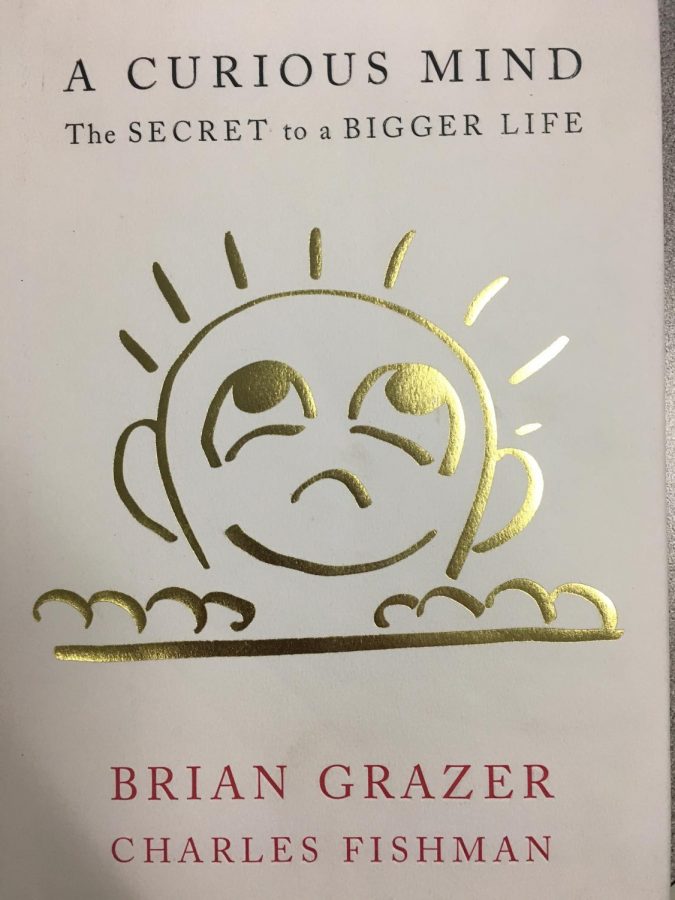 Curiosity. It leads to new discoveries or new ways of thinking. Producer Brian Grazer wrote an entire book, "A Curious Mind," on curiosity and how it influenced him.
Grazer wrote about how he started what he calls curiosity conversations and about curiosity in general. Grazer's curiosity conversations are simple; he talks to people, from scientists to CEOs to world leaders. Some of those conversations have led to shows and movies he has produced such as "24", "Apollo 13", "Friday Night Lights", and "Arrested Development".
Grazer had always been curious. That curiosity jumped to another level after he started working at Warner Bros. He would  deliver documents to different establishments. Grazer would insist that he had to deliver the papers directly to the person they were addressed to instead of leaving them with a secretary. When he would deliver the documents to Hollywood's biggest and brightest, he would also have a conversation with them.
As he became more entwined with Hollywood, Grazer started having his curiosity conversations with more and more people from a wide range of professions.
In this novel, he talks about how he went from a law clerk to one of the top producers in Hollywood. I liked reading about how he became the producer he is today.
The novel featured enjoyable anecdotes of his childhood and how curiosity shaped who he is today. Bits and pieces of his curiosity conversations are woven in with the story of how his career progressed and how he got ideas for movies and television shows he has produced.
The novel featured a list of some of the people Grazer has had his curiosity conversations with. The novel also had several other extras including samples of his conversations, a guide of how readers can hold their own curiosity conversation, notes and an index.
One of the most noticeable things about this book in my opinion is the cover. It's simple, but striking. The cover art is a simple face looking upward in a shiny gold color. Jeff Koons created the cover art. Koons had been interviewed by Grazer previously, and Grazer asked him to design the cover art.
I enjoyed the samples of curiosity conversations included in the novel. My favorite account of one of the conversations was when he met with Princess Diana. I also liked reading Grazer's account of meeting with President Obama when he was just a junior senator.
This novel was an easy read, and I sped through it. There could be times where there was really no plot development, but then there would be an interesting anecdote or another snippet of one of his curiosity conversations.
I thought it was interesting how some of Grazer's conversations with these well-known people later led to a new project of his or helped lead him to an idea for a project. Grazer took these conversations and used them to help create his movies and shows.
The novel also sort of told the story of how Imagine Entertainment was founded. I liked reading about how Grazer and Ron Howard met and decided to team up to form this production company. Imagine Entertainment has produced films such as "Parenthood", "Pelé: Birth of a Legend", "A Beautiful Mind", "Apollo 13", and Dr. Seuss' "How the Grinch Stole Christmas".
I enjoyed reading this novel and recommend it to anyone who is curious or is a fan of Grazer's films and shows.