March Madness Arrives
When March comes around, college basketball brackets fly off the printer, marking the commencement of March Madness. The NCAA basketball tournament consists of 68 teams, four of which have to play in what are considered "play-in games," where you have to win to get in the actual bracket.
Filling out brackets is an annual thing for many and a tradition for others. According to the American Gaming Association, an estimated 70 million brackets are filled out each year, both online and on hard copies.
"I fill out brackets every year, both on paper and on computer,"  junior Corbin Fullerton said. "It's something that makes you want to watch every game as well as making the tournament more exciting,"
Last year was perhaps the most popular NCAA tournament in years with around 69 million people having watched the games unfold in just the first week of the event. Along with that, there were 26 million social media engagements across Twitter, Facebook and Instagram during the 2017 tournament.
The final four, which is the biggest stage of the whole tournament, took place in Phoenix, Arizona last year and was broadcast in 176 different countries according to the NCAA. This years final four will take place in San Antonio, Texas and numbers are expected to increase even more compared to last years spectacle.
"Our life pretty much goes on hold," secretary Marcea Brown said. "Dishes don't get done, laundry doesn't get done, we revolve around the TV for a good two weeks."
People all over the country, no matter their age or gender are gearing up for what is arguably the most nerve-wracking time of the year. The idea of buzzer beaters, upsets and Cinderella teams are something that makes a lot of people eager for the tournament to begin.
About the Writer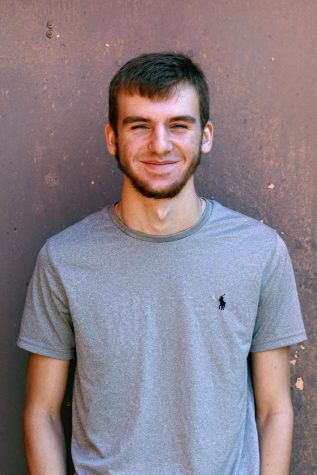 Charles Connor, Sports Editor
Charles Connor is a senior at Piper High School and this is his second semester on staff as Sports Editor.