"Not If I Save You First" excites with witty dialogue, interesting characters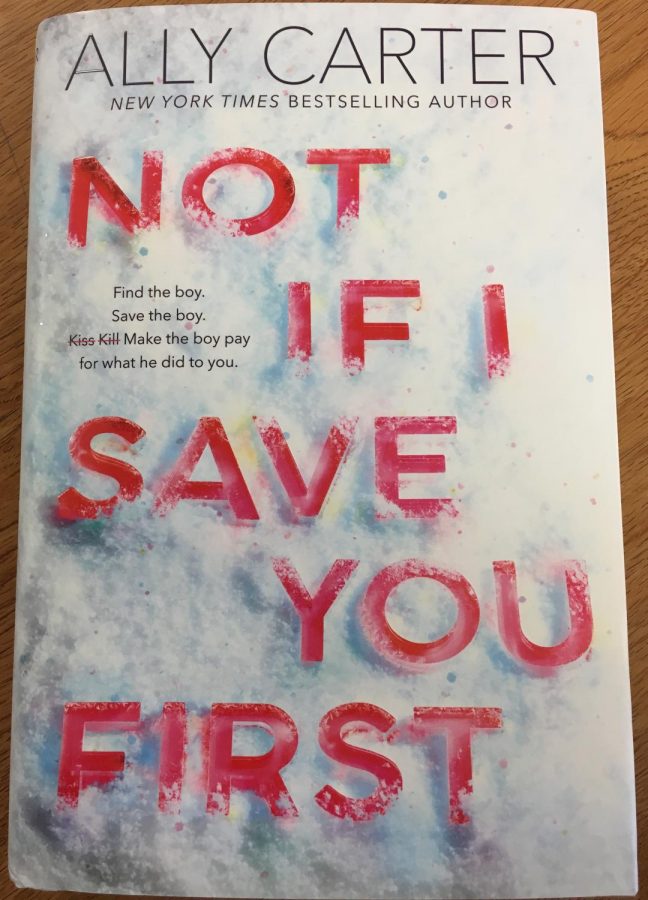 Ally Carter's latest novel "Not If I Save You First" follows two teenagers as they're trying to escape their Russian kidnapper in the Alaskan wilderness.
Maddie and Logan have known each other since they were kids. Maddie's father used to be in charge of the secret service detail for Logan's father. After an accident, Maddie and her father move to Alaska.
Maddie has learned to survive in the Alaskan wilderness by learning how to fish, hunt and know what plants are poisonous or not. Logan however, can't keep himself out of trouble whether it be running a poker club out of the Lincoln Bedroom or ditching his security detail. Logan's parents decide the only option is to send Logan to Alaska to stay with Maddie and her father.
Logan is in Alaska for less than twenty four hours before disaster strikes. A man kidnaps Logan after injuring Maddie.
Logan and Maddie must work together to survive and get away from the crazy kidnapper. With a strained friendship it isn't easy for them.
The characters might be the most pleasing part of this novel. They are well thought out and are overall entertaining. Maddie in particular is a witty character whose fast thinking saves the day several times.
This novel features many witty lines and an enjoyable plotline. Just when I thought I couldn't be surprised another twist is thrown in. The ending is enjoyable and the novel has a nice pace. I would recommend this novel to anyone who enjoys Maureen Johnson's novels or any of Ally Carter's other novels.