"The Click" comes to KC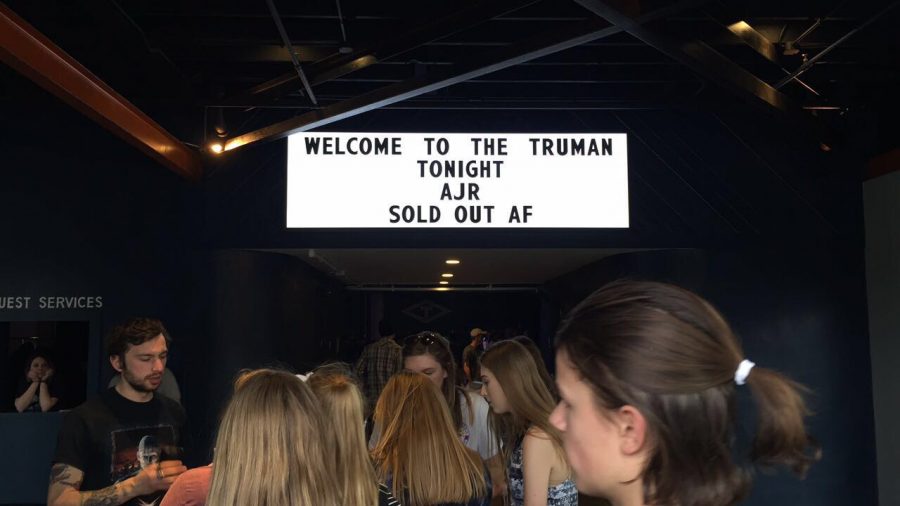 Pop band AJR performed at the Truman in downtown Kansas City, Missouri April 11 as a part of their tour "The Click". The performance consisted of their latest album "The Click," a new single "Burn the house down" and interactive and entertaining music experimentation.
The band, consisting of three brothers, Adam, Jack and Ryan, started to gain popularity during 2017 with their hit "Weak." Before the hit dropped, AJR had played in Kansas City a few years earlier. The turnout was just around 90 people, but their April 11 concert was sold out with over 200 fans filling the venue. Despite the increase in popularity, the brothers maintained intimate and strong interactions with their audience. At the beginning of the performance, lead singer Jack explained to fans that they weren't in Kansas City to play shows, they were there to just hang out.
The close interactions the group made with the audience created a welcoming and positive vibe for the entirety of the performance. The room did not feel like a space filled with a bunch of strangers and some performers, it felt like a room full of friends. All three brothers took time to make connections with the crowd, tailoring the discussions and jokes to Kansas City fans. These connections make each show on their tour truly one of a kind.
Due to the intensity and excitement of their songs, fans had no problems dancing and singing along to all of them. The dramatic use of sound boards and interactive stage props appeared to keep fans and the brothers entertained. Each song they performed brought a different messages but they all still maintained an overall excitement.
The lasting impressions that AJR brought to Kansas City made the concert one of the best I've attended, and proved that they are truly in this business because they love it.
About the Writer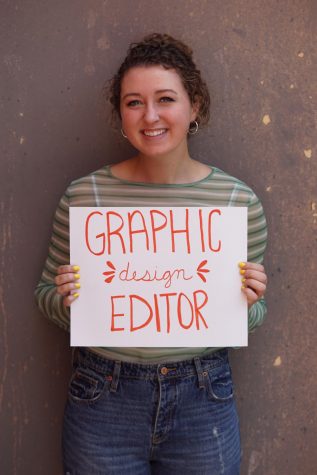 Grace Haworth, Graphic Design Editor
Grace Haworth is Graphic Design Editor on her second year on staff and is a senior at Piper High School. She plays on varsity softball and varsity bowling...