Aliens create greatest conspiracy of all
Hang on for a minute...we're trying to find some more stories you might like.
The completion of my conspiracy theory blog ends in the holy grail of the unknown: Aliens.
Nearly any conspiracy theory can end in aliens according to some fanatics, and the internet is constantly bombarded with supposed UFO sightings, but these "sightings" undermine the actual stories of aliens.
Flying Saucer
The origin of alien life in the twentieth century started with pilot Kenneth Arnold in 1947 seeing nine blue objects flying incredibly fast in a "V" formation. The term "flying saucer" was coined after Arnold described the lights like "a saucer if you skip it across water." After confirming that the military was conducting no tests near Mount Rainier in Washington, more sightings were reported around the area and the precedent for UFOs was set. The government tried saying Arnold had seen a mirage, but the cover up was useless, especially after the infamous Roswell incident a few weeks later.
Roswell
The most well known instance of an aliens is the crash in Roswell, New Mexico, even though a flying object was never observed. Rancher William Brazel found strange debris in his pastures the summer of 1947, including metallic rods, plastic and unfamiliar scraps. The army came to retrieve the materials, and the media deemed the wreck as a flying saucer. The government later confirmed in 1997 that the wreck was actually a secret-military project using weather balloons, but the suspicion stands. Ray Santilli released a staged film of an alien dissection, claiming that the footage is based on the real incident.
Rendlesham Forest
On the other side of the world, London was also experiencing alien sightings in 1980. Two U.S. Air Force members reported seeing colorful lights around Rendlesham Forest, 100 miles from London. One man supposedly saw a spacecraft in the forest, and the next day damage to nearby trees and high radiation was reported. Lieutenant Colonel Charles Halt recorded his own observations as he watched the lights about the forest, which many theorists consider strong evidence to the events. However, the government did not find any credible information and did not pursue the investigation, a common theme with alien sightings.
California
Most recently, a UFO sighting was seen in California in 2015. Many residents shot film of the strange light and called law enforcement, but the government confirmed the sighting was a missile. Some people are not convinced. Matt Mckee, a local, described the event in detail.
"It went from gold and small, burning for a few minutes and turned into this blue spot light. Not like shooting out at us, but a white bright light," Mckee said. "What was weird, the tail was light and wide and it got bluer and bluer. Then it just burned out and went away."
Demi Lovato even took to Twitter to express her disbelief.
"That **** a UFO and there's been others that have been seen that are just like it!!" Lovato tweeted.  
As much as the government would like to disprove all the sightings, the belief stays strong through many people.

About the Writer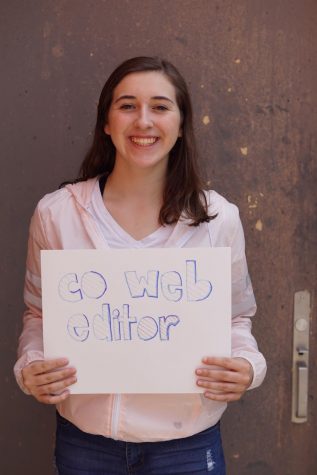 Hannah Haworth, Co-Web Editor
Hannah Haworth is a senior at Piper High School and this is her second year on staff. She is Co-Web Editor for kcpipernews and is also involved in Dance Team, is a representative for Student Council and Diversity Club, is NHS treasurer and is a member of American Sign Language Club and Scholar's Bowl.
Haworth recently discovered she has Alice in Wonderland syndrome and her favorite food is Cheeseburger Pie.