New coaches take charge
For the first time in six years, Piper's football program will be under new direction, as head coach Rick Pollard will be taking the reins this fall. Piper will be playing in the Frontier League for the first time this season as well, but Pollard doesn't believe that should be a problem.
"I think we're going to do great. I think the new league should be worried about us more than we should be worried about the new league," Pollard said. "I'm just looking forward to the improvement of the team that we will make every day. If you do that every day, the league title, playoff title and state title will take care of themselves."
Another new leader is Mark Sorenson, who will take over the soccer program as head coach, following Carissa Dickes' decision to leave her post to take the position of Assistant Principal at Piper Middle School.
"I am excited about being the head coach of such a great soccer program," Sorenson said. "I have been a part of this program at Piper as the assistant for the past four years and I am so proud of what Coach Dickes and I have been able to build."
With 12 seniors on the varsity team, Sorenson's ambitions are higher than ever.
"I expect to win always. I tell my players to expect nothing else in life," Sorenson said. "You can always learn from a loss, but never expect to lose. Our team expects to be Frontier League champions this season."
With new coaches beginning their tenure at Piper, expectations are through the roof with success being the only objective in sight.
About the Contributor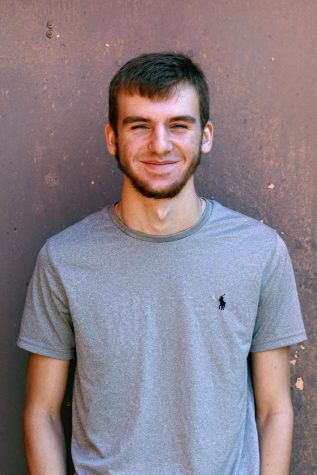 Charles Connor, Sports Editor
Charles Connor is a senior at Piper High School and this is his second semester on staff as Sports Editor.