Basketball season set to tip-off with high hopes
A disappointing end to what was a successful season. Piper's boys basketball team was the number one seed at the state tournament last year, but came up short in their first game in Salina to Andover Central for the second time in as many years.
This season, marks the dawn of new era as Piper will be playing in a league other than the Kaw Valley League for the first time in over three decades. The Frontier League poses a new challenge to all athletic programs, but basketball will have one of the toughest roads ahead. The Pirates will have to go up against larger schools more regularly, but Coach Toure Grimes believes his team will be better off because of it.
"The competition in the Frontier League will certainly be challenging; facing quality opposition will make us a better basketball team," Grimes said. "We have a talented group of core players returning from last season, and we are eagerly awaiting the first day of practice."
As Grimes mentioned, many varsity players are returning from last year. One player returning is senior Braijon Barnes, who is coming off one of the best basketball season's of his career, and his expectations for himself and the team are higher than ever.
"My goal is to take my team to state and ultimately win it, but most importantly be a team," Barnes said.
Somebody who will have a bigger role on the team this year is junior Tyren Shelley. Shelley believes this team could be something special.
"We are very versatile, whoever is on the court, I am confident that they will do their best to help the team win," Shelley said. "We have something to prove this year, and there is no doubt that we can succeed our goals."
Although Shelley and Coach Grimes are focused on the season ahead, Barnes has one game in particular circled on his calendar.
"Bonner Springs is definitely a game that I'm circling on the schedule. That's been our rival since day one and they had us last year, but I promise that won't happen again this time around," Barnes said.
About the Contributor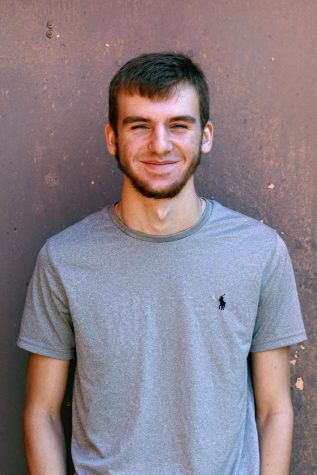 Charles Connor, Sports Editor
Charles Connor is a senior at Piper High School and this is his second semester on staff as Sports Editor.