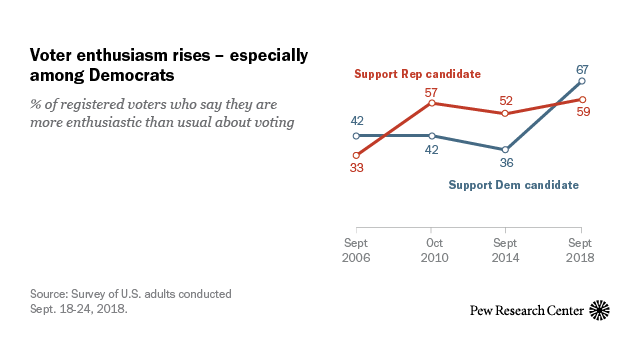 Midterms elect Laura Kelly to Governor
In the months leading up to this year's midterm elections, many democrats spoke hopefully of a "blue wave" of democratic candidates washing over the country. In Kansas, which is traditionally a strong red state, that wave took hold.
Laura Kelly, a democrat and former U.S. Senator, defeated her republican opponent Kris Kobach in the race for governor. The third congressional district, which encompasses Wyandotte and Johnson County, elected democratic candidate Sharice Davids for the House of Representatives, subsequently outing republican incumbent Kevin Yoder.
While the women are certainly part of the aforementioned "blue wave", they both pledged bipartisanship in their acceptance speeches on the night of the Nov. 6 election.
"There will be a lot of talk around America about a blue wave. But I don't believe that's what happened here in Kansas. What happened in Kansas was a wave of common sense, a wave of bipartisanship," Kelly said.
Davids emphasized her plans to represent everyone equally, regardless of political orientation.
"We have to make sure– I have to make sure– my job as the soon to be representative of the third district is to make sure that it doesn't matter if you cast your vote for me or you cast your vote for Kevin Yoder, come January, I see every single person. I listen to every single person," Davids said.
Senior Charity Monroe, who voted democrat in the election, said that feeling heard was important to her in this election.
"You know, it's a change. We used to be a Republican state, but now we're like a democratic state," Monroe said "That means our voices are being heard, and we want change, and so change is coming."
In another segment of her acceptance speech, Kelly expressed similar sentiments.
"Today, I think the people of Kansas really spoke, and they spoke so loudly. They put political partisanship aside, and they spoke with a single, thunderous voice for Kansans," Kelly said. "Today Kansans voted for change. A change not only in the direction of our state, but a change in the tone in our state. And that change will come to Topeka now."
Social sciences teacher Toure Grimes said he felt that young voter turnout had an impact on the election.
"I think Sharice Davids may be [a better representative] for younger people, because it seems like for every midterm younger people are becoming more involved at the high school and college level, and some of Yoder's appeal may have been to an older generation, or some of his constituents may have been people in their thirties or forties," Grimes said.
However, not all young people lean left. Senior Garin Stone, who chose not to vote in the election, said he regretted his choice not to vote due to dissatisfaction with the outcome.
"Kevin Yoder did not win, and I wanted him to win, because in his TV commercials he seemed like a really nice guy and I liked him better than Sharice Davids," Stone said.
Regardless of their political opinions, Grimes said that the young voter turnout that was evident in this year's midterms is indicative of what might happen in the upcoming 2020 presidential election.
"I think that President Trump in general has galvanized people on both sides to be involved in politics, and so I think there was a larger turnout for young people, and I think we will see that in the 2020 presidential election," Grimes said.