Midterm elections gauge public opinion
Hang on for a minute...we're trying to find some more stories you might like.
As the United States approaches the halfway point of the Trump presidency, the importance of voting in midterms has become a hot topic within news and social media.
On the national scale, these elections, which take place at the halfway point of every presidential term, are significant because every seat in the House of Representatives is up for election. On a more local scale, the midterm ballots in Kansas also include votes for the governor and other various state executives. The midterms election will take place Tues., Nov. 6.
According to social sciences teacher Toure Grimes, these elections are also a good gauge of public opinion.
"Midterms are an indication of what the public thinks about the current presidential regime. If the public is satisfied, you will probably see the people that are in those 50/50 races that are in the same party as the president retain their position," he said. "If there's backlash then sometimes you will see the opposite party win a few more seats."
Senior Marisa Sanchez, who plans to vote in the election, agreed that midterms are a good time to act on political opinions, especially for young people.
"I think it's important for young people to vote so they can speak their mind and help change our community," she said.
For many young people, though, voting isn't at the top of their list of priorities, especially when it comes to smaller scale elections such as midterms. Senior Garin Stone said that he only plans to vote in presidential elections for the time being.
"I'm a little ignorant when it comes to politics, but the presidential election is the big one," he said. "I guess I'm not voting because I don't want to dig into each individual candidate. The presidential election has two candidates that normally get looked at."
According to Grimes, though, whether or not someone votes isn't always an indication of their political knowledge.
"I don't necessarily agree with the old adage of 'vote or don't say anything,'" Grimes said. "I can still have an opinion, and just because someone is not choosing to vote for the two or three candidates that are available doesn't mean that they're not informed."
On the other hand, senior Chris Baumli, who also plans to vote in midterms, said he sees voting as an opportunity for young people to embrace political activism.
"I am voting in midterms because I want to be a part of the new generation that actually expresses their political efficacy, and I want to have a say in policies that are going to affect my future," Baumli said.
Grimes also said he believes the upcoming election will have an impact on party leadership during the presidential election in 2020.
"I think both parties are fractured to some degree. Both parties are in need of direction," he said. "They're in need of unified leadership, so I think that midterms will bring some new presidential candidates."
Regardless of their impact on larger scale elections, Baumli said that he believes every vote matters.
"If you don't like the way things are going you have to try to change it, and I don't really like the way things are going, so that inspires me to vote," he said. "It's kind of hard to feel that your vote matters if you're a minority party voter, but regardless of whether or not you believe a candidate is going to win in your state, it's important to vote, because there's the chance that maybe they will, and you should keep expressing that right [to vote] because you have it."

About the Writer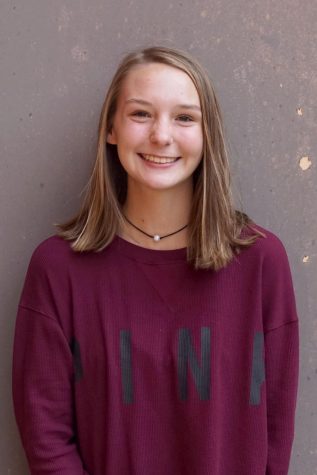 Scout Molder, Editor-in-Chief
Scout Molder is a senior at Piper High School and this is her fifth semester on staff as Co Editor-in-Chief. She is apart of debate, forensics, and girls'...