Administration changes tardy, behavior policies
Last year, a total of 519 tardies were given out along with 166 behavior offenses and 49 unserved detentions. After looking at these numbers, Principal John Nguyen and Assistant Principal John Tytla decided it was time for change.
Nguyen and Tytla revised the policy to now allow students six tardies before they receive a detention. Students will receive three "warnings" along with three tardies that a parent can call in.
Last year, students could only have three before they were called out of class to discuss their attendance. Multiple tardies could also result in days of out of school suspension, causing even more missed class time.
"Mr. Nguyen and I felt that the previous policy didn't align to our vision of what we are wanting to create here at PHS," Tytla said. "The new policy aligns more with our academic vision and we believe is going to serve students in a more dignified manner."
Science teacher Eric Mabie is hopeful the new policy will improve student attendance.
"Hopefully, we'll see less kids getting detention, less kids being pulled out of class over and over," Mabie said. "Like everything else, we have to kind of see what happens, and we might have to change it again, but I think this one should work."
Junior Gracie Petzoldt agrees the new policy is an improvement from previous ones and thinks it will be a positive addition.
"It's definitely way more flexible by giving us three more," Petzoldt said.  "I think it will have a more positive impact because some days you're just running late. You're like, 'Oh, I'm going to get a detention,' and then you'll end up being stressed about maybe getting a detention all day long."
Petzoldt also thinks there's a good chance students will take advantage of the policy by showing up late more often than before.
Along with the tardy policy, a new behavior matrix was created. Students went over the new expectations for behavior in the classroom, hallways, parking lot and lunch room in their seminars along with some scenarios.
"The goal behind the new behavior matrix is to outline common language/expectations for common places throughout the building that will allow students to be successful," Tytla said.
Mabie hopes that the new matrix will shed a new light on the expectations for students.
"In my seminar, the discussion we had is it's amazing how hard it is to see people being nice, but how easy it is to see people doing wrong," Mabie said. "It kind of sends a different tone to it, which makes it a better way to look at things, and hopefully it works."
About the Writer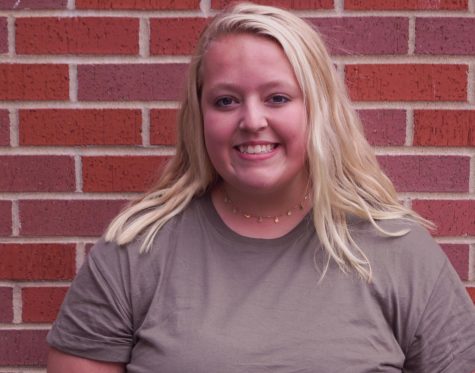 Megan Neal, Print Editor
Megan Neal is a senior at Piper High School. This is her third year on staff and is her first as print editor. Neal participates in Music-n-Motion, and...