Supreme Court Justice hearing represents political divide
Prior to Sept. 14, 2018, Brett Kavanaugh's nomination for Supreme Court Justice flew under the radar for the majority of the general public. After that date, however, everyone knew the name Kavanaugh as a result of allegations that surfaced claiming that Kavanaugh sexually and physically assaulted a woman in high school.
The woman at the forefront of these allegations is Dr. Christine Blasey Ford, a professor at Palo Alto University. Ford claims that she was assaulted by Kavanaugh and his best friend, Mark Judge, while at a high school party more than 30 years ago. Kavanaugh has explicitly denied these claims.
Many politicians are skeptical of the timing of the allegations. Republicans, who support Kavanaugh, think this is all a "sham" created by the Democrats to keep the seat open until midterms.
"I'm honestly not sure if the allegations are true," senior Dylan Hendrix said. "Either way, I don't believe Kavanaugh should've been passed by Congress based on the hearing. I wouldn't say there are any positives, but I do believe it is a learning experience. It really showed the public just how seperated our legislators are from not only each other, but the public in general."
At the end of Barack Obama's final term as president, he nominated Merrick Garland to fill the open seat on the Supreme Court. Republicans refused to even bring Garland's nomination to a vote, which sparked a political war between Republicans and Democrats. Republican Senator Lindsey Graham admitted that he wanted to keep the seat open due to politics, which is what many Republicans believe  Democrats are trying to do now with Kavanaugh.
According to a poll conducted by PBS NewsHour, 45 percent of Americans believe that Ford is telling the truth compared to Kavanaugh's 33 percent. Both percentages rose after the testimonies Sept. 27.
"Today's political environment is a circus," senior Jamison Foglesong said. "I feel as though these sexual assault allegations highlight the state of our political system. Both sides [Republicans and Democrats] seemed to put their agendas above the trauma/potential trauma of a rape victim."
Kavanaugh was sworn in as a Supreme Court judge Oct. 6 shortly after a close Senate vote where senators from across the country voted 50 to 48 in favor of Kavanaugh. The scene of Kavanaugh's swearing in was described as somber, as female protestors shouted during the event.
"Kavanaugh believes he is a victim of a Democratic plot… This alone should disqualify him from being appointed," government teacher Daryl Graham said. "When a judge holds these types of partisan beliefs, it is impossible for them to remain independent and insulated from politics."
About the Writer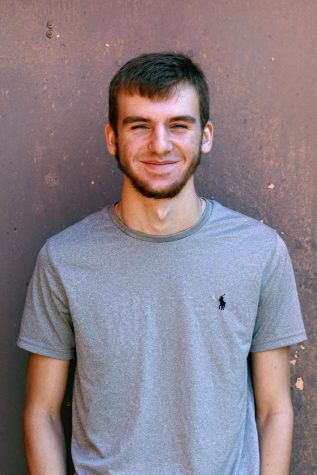 Charles Connor, Sports Editor
Charles Connor is a senior at Piper High School and this is his second semester on staff as Sports Editor.