Intruder Policy reviewed
Following a year of mass shootings, schools have taken a look at their safety protocols and asked themselves, "What can we do better?" Over the summer, around 70 high-definition cameras were installed at the high school, replacing the eight cameras previously in place.
"The old systems were so outdated, but it was expensive. We spent over $100,000 on just video cameras," assistant principal John Tytla said. "When you think of that kind of money it's not something you can just say, 'Oh, we don't have very good looking cameras, let's just put in some new ones."
A grant from the Kansas State Department of Education helped offset some of the cost of the new system, although it was still an investment.
"We're talking quite a lot of money," Nguyen said. "But at the same time, student safety, staff safety is paramount."
The camera systems are still being fine-tuned, but Tytla has already seen the benefits.
"We have the ability to see things we wouldn't be able to see last year," Tytla said. "We also have a better camera system at the front area, so that way it's not just as easy to buzz and roll in. It's more controlled."
Along with the updated cameras, another school security officer was put in place for the other half of the district and all staff was updated on ALICE training.
"All staff custodians, office staff, everybody was updated," Nguyen said. "All district employees sat in for ALICE training to make sure everyone's up to date with that, especially with new staff coming in. It's always good to have a review."
Until this year, the state of Kansas required no safety drills, but this year, nine intruder drills, four fire drills and three severe weather drills will be performed.
Last year, students practiced one lockdown drill, but lockdown is only one part of the ALICE model, which stands for alert, lockdown, inform, counter and evacuate.
"We're trying to go over some options with Officer Lightfoot about what these drills can look like. It's just depending on the scenario, like if there's a class that's able to evacuate, take it," Nguyen said. "We want to give staff and students an opportunity to mix it up a little bit and be flexible, because there's no way to plan for a specific scenario."
About the Writer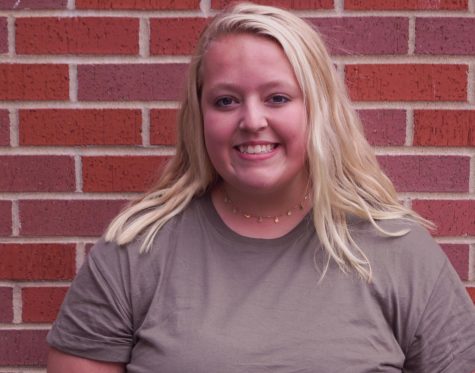 Megan Neal, Print Editor
Megan Neal is a senior at Piper High School. This is her third year on staff and is her first as print editor. Neal participates in Music-n-Motion, and...