6,353 miles from home
A new home, school and life awaited junior Polina Rakusheva as she traveled thousands of miles from her home in Kazakhstan to America. When Rakusheva was 14, she learned about a free program called Future Leaders Exchange (FLEX) that gave students the chance to go on an educational exchange. After waiting seven months, Rakusheva learned that she was one of the 100 students chosen to go on an exchange out of the 7,000 that applied.
"I have always dreamed to find out a lot of new things about this world, to try everything, to meet new people, to travel and see new cultures," Rakusheva said. "I have also wanted to share the customs and culture of my country."
Freshman Astin Ramos said when she was younger, a family friend hosted an exchange student. Ever since then, she and her brother have wanted to host someone.
This year, Ramos and her family got the opportunity to host Rakusheva.
"We get along quite well, we were really happy she came to join our family this year," Ramos said. "There wasn't a whole lot we had to change, she just slid right into our family."
Rakusheva agreed, and said her host family has helped her adjust to life in America.
"Fortunately for me, it was easy to adapt," Rakusheva said. "I am thankful for my host family. They have helped me all the times I needed it."
Eager to do everything new, Rakusheva has joined Art Club, Key Club and has started volunteering.
"I want to study interesting things, go to all the events and just try everything," Rakusheva said. "I want to meet new people and try to live life like an American teenager."
Rakusheva said America and Kazakhstan are completely different, but she was most surprised by the difference in the structure of schools. She said it has been interesting to learn using a new system and to compare the ways of education.
"Here, we can choose the classes and levels that we want to study. We get to do fun classes, like cooking and theatre, which I really enjoy," she said. "In Kazakhstan, the system is more for in-depth studies of sciences, foreign languages and literature. Every school has its own uniform and the discipline in the learning process is much stricter."
One of Rakusheva's favorite things to do is something that is not very common where she is from: volunteering. She enjoys it so much that she has decided to try to complete 100 hours of volunteer work during her stay.
"In Kazakhstan, it is not common or very often that you meet a teenager that is volunteering," Rakusheva said. "When I arrived to America, I was surprised that almost every person does it, which is wonderful! I think it is great to be a volunteer."
About the Writer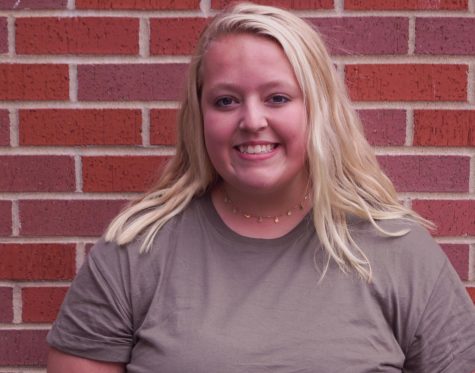 Megan Neal, Print Editor
Megan Neal is a senior at Piper High School. This is her third year on staff and is her first as print editor. Neal participates in Music-n-Motion, and...