Halloween changes over time
Halloween has undergone several transformations throughout the years, from pagan reverence of the dead to harvest celebrations to community parties to one candy-centric night of fun.
Freshman Konner McDaniel experienced typical Halloween traditions growing up.
"When I was little, I mostly just went with my parents and I didn't really have control over it, but now I can go with friends and have a lot of fun instead of just trick-or-treat with my parents," McDaniel said.
This year, McDaniel plans to trick-or-treat for UNICEF with Key Club.
Freshman Madeline Lamb has also adapted her plans as she's gotten older.
"I've started hanging out with friends, I've started going to parties or I take my little brothers around a lot of the time," Lamb said.
Although Lamb is too old for some former traditions, she still dresses up, although she tries to keep her costume simple.
"I think it was last year," Lamb said. "It was really, really simple. I had fitted fangs and fake blood and a big black hoodie and it was really warm and comfortable. Just enough to the point where it looks like I'm being festive."
Senior Natalie Masters is also a fan of costumes, but she doesn't usually leave the house to show off.
"I don't go trick-or-treating anymore," Masters said. "Instead, I prefer to just hide around my house and scare my family members."
Masters hasn't finished her costume yet, but she plans to be either the Phantom of the Opera or a dead biker.
Halloween has lost its appeal for many students now that they're older.
"[Growing up] Halloween was more of an excitement/fear I had, now it's just another holiday I have to socialize," sophomore Ryan Blake said.
For others, the significance has changed, but Halloween means more than just trick-or-treating.
"I watch more Halloween movies than anything," Lamb said. "But it still remains my favorite holiday, because of the culture behind it and the fun it brings."
Sophomore Phoenix Vogts usually spends her Halloweens with friends rather than family now that she's older, but she still has some favorite traditions.
"Every year, we put spider webs all over the front of our house, mainly on the roof," Vogt said. "We put these tombstones in the front in the bushes. We put a jumping spider at the door."
Teacher Matt Reitemeier grew up in a different generation, where Halloween was less commercialized and more about the little things, but he believes that kids still have as much fun today as they did when he was young.
"Let's be real… who doesn't like to dress up in an awesome costume and consume ridiculously large amounts of candy?" he said. "I still do!"
About the Writer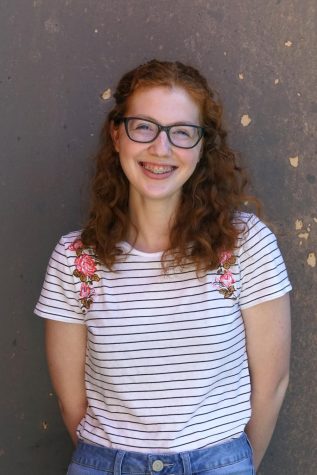 Lauren Textor, Editor-In-Chief
Lauren Textor is a senior at Piper High School and this is her fifth semester on staff as Co Editor-in-Chief. She participates in Key Club, Scholars Bowl,...