Stuco works to improve
As the third month of school approaches, students are getting into their routines with classes, clubs and extracurricular activities. Not only are students getting back in the swing of things, but certain groups are looking to improve the school's environment. Student Council has been working since May for the 2018-19 school year. All 22 members have been coming up with ideas to use to help out students as well as staff. StuCo adviser Tiffany Scheffler said that this group of students is very organized and independent.
"They have asked for very little help from me," Scheffler said.
As of right now, their big project is planning for the Homecoming dance in October. Preparing for Homecoming is one of Stuco President Colton Lloyd's favorite parts of being in the organization.
"I'm excited to start off the year with a big event that will be fun for everybody," Lloyd said.
Aside from a big event like Homecoming, including the pep rally, game, crowning and the dance, Student Council is trying to make small but important improvements around the school. They are planning on utilizing the TVs that are located in the commons area where they plan to have school events, sports events and more announcements for students to be able to see.
"Announcements go by so fast and sometimes people don't hear it," senior Student Council representative Emma Johnson said. "But on the TVs you can see it and not forget it."
Student Council is also working to make the school more proactive by adding in more recycling bins around the school and not just in classrooms. Additionally, they are working on different ways for fundraising for various clubs and groups.
With such a large group containing members from every grade, StuCo is full of a variety of different people.
Some members have been in the group all of high school, some since middle school and there are even a few completely new members. Despite the variety, freshman Olivia Blankenship said that everyone is included and can be helpful to anyone.
"Everyone is always allowed to make their statements, give out ideas and is always heard," Blankenship said.
About the Writer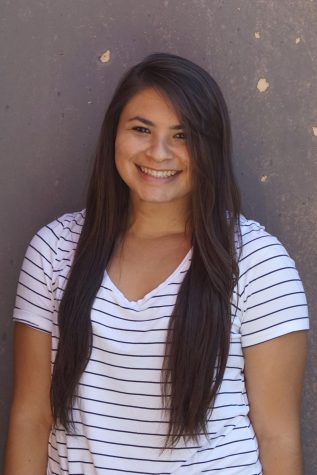 Taylor McEachron, Co-Web Editor
Taylor McEachron is a senior at Piper High School and is on her third semester on staff as Co Web-Editor. McEachron is apart of dance team, Gay-Straight...