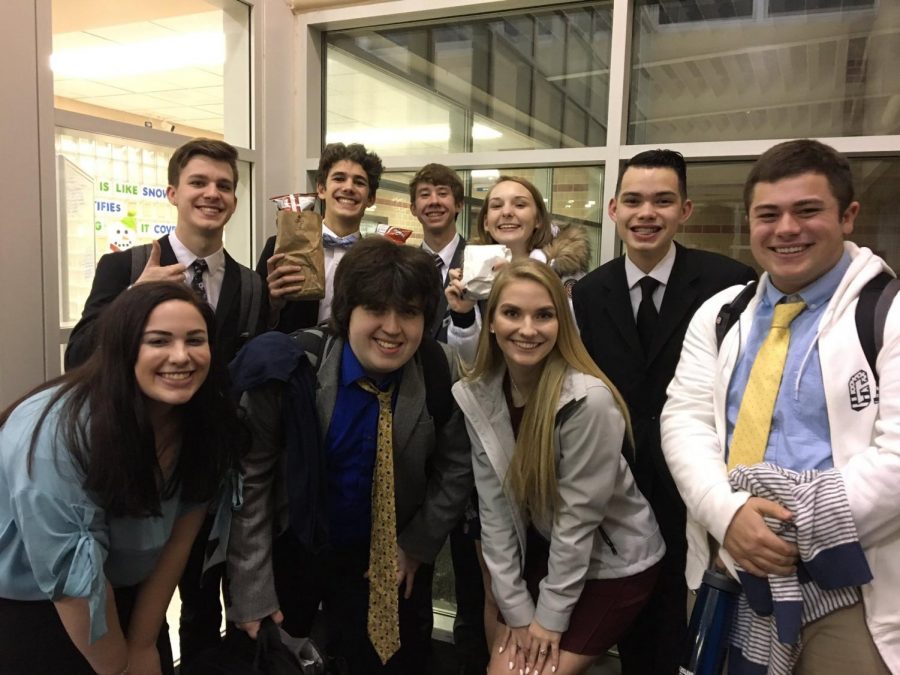 Courtesy of Piper Activities Twitter
The Piper High School Speech and Debate team travelled to Fort Scott this weekend to participate in the State Tournament.
There are two parts of the state tournament, 2-Speak Debate and 4-Speak debate. Last year, the 4-Speak team ended up as state champions. Senior Dylan Hendrix has confidence that his team will do very well again this year.
"Four speak will take first. Scout Molder and Chris Baumli will get first, second will be Colton Lloyd and Drew Englis and i'm not sure how the rest will do, but they will all do really well," Hendrix said.
His predictions resulted to be almost accurate. The team walked away with second place in Four  Speaker and medals in Two Speaker.
"Practices consist mostly of prepping for state and getting the debate team ready for the upcoming arguments that will be ran this weekend and learning new techniques," said Sophomore Olivia Sourivong.
Molder and Baumli placed third; Andrew Novak and Taran Kerst placed fourth; and Lloyd and Englis placed ninth in the Two Speaker category.
"State is different than normal because it is really what we all worked towards," Hendrix said. "It is the tournament that means everything."
The team was happy with their success as a whole.
"As a whole we did very well," senior Drew Englis said. "4-Speak got second and on the 2-Speak side of things we managed to bring home two state trophies. It's not as well as we had hoped to do but it's still very impressive."