Restaurant offers a chance to support local businesses, enjoy Chinese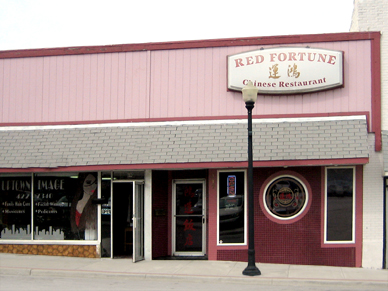 New places to eat spring up in the KCK area all the time, but there aren't many restaurants here that aren't chains. I love going out to eat, but I'd rather support somewhere family-owned than another big company, even if that means looking a little harder or traveling a little further. Red Fortune's Chinese cuisine is well worth the drive to downtown Bonner Springs.
The best time to visit is definitely during lunch. The restaurant is closed Sundays, but on Saturdays I visit and pick up one of their lunch specials, which includes either fried or white rice, soup, and either an egg roll or Crab Rangoon with the main course. The food is reasonably priced and the portions are so big that I'm never able to finish them, which lets me get two meals in one.
For dinner, dining in is a little more formal and the menu has more variety. While the food is more expensive, the portions are still huge and the atmosphere is worth it. The lighting is low, the people are friendly, and the vibe is nothing less than cozy.
Last weekend, my sister and I spent an hour talking and laughing in one of the booths. We wanted to catch up since we're both so busy even in our everyday lives, and we couldn't have picked a better place. Most of the time when we go out, she has trouble picking out something on the menu since she's vegetarian, but she settled on a simple favorite almost immediately: vegetable fried rice.
I ordered the Moo Goo Gai Pan, one of Red Fortune's specialties and my favorite thing on the menu even after a year of trying everything they have to offer. The restaurant is usually quieter for lunch, so our waitress was able to talk to us more about her experience and give us a little background on our food and the restaurant itself.
Both of us had leftovers at the end even though we'd come in starving, and opening up the fridge to see your meal already prepared for you is a wonderful feeling.
Red Fortune's food is always fresh and delicious, and the only thing better than eating it is knowing that you're supporting people just like you.
About the Contributor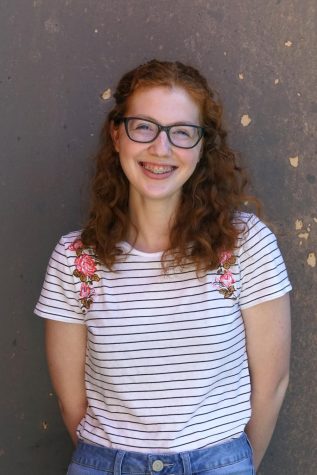 Lauren Textor, Editor-In-Chief
Lauren Textor is a senior at Piper High School and this is her fifth semester on staff as Co Editor-in-Chief. She participates in Key Club, Scholars Bowl,...