Booster Club questions future
 Behind the concession stands, scholarships, new warm-ups and other fundraising for the clubs, teams and activities of the high school is the PHS Booster Club.
"PHS Booster Club is an outside, all volunteer, non-profit organization which operates concessions for athletics and other fundraising school activities throughout the school year," club president Nancy Evans said. "All of our profit revenues from our membership drive and concessions are used to meet requests from any of the PHS athletic or extracurricular groups who demonstrate a need."
The Booster Club raises money through things such as concession stands then donates it back to activities that request money for things like new uniforms, equipment, meals and travel for competitions, games and meets.
"We are proud to report we gave more than 20 activities over $15,000 in requests during the 2017/18 school year and awarded $2,000 in scholarships to four well-deserving seniors," Evans said.
However, the future of the club is uncertain as the current board members are looking to pass the baton to the next group of high school parents.
"We have experienced a steady decline in adult membership involvement over the past few years.  This is putting a strain on our ability to effectively staff and operate our concessions," Evans said. "We are seeking individuals for these positions [President, Vice-president, Treasurer and Secretary] now.  If we do not have anyone come forward, the future of Booster Club is uncertain."
Without the booster club, many of these items will go away, or activities will have to pay for them on their own.
"Imagine football, basketball, soccer, volleyball & track with no concessions," Evans said. "The second and more important loss would be the $20,000 and more which meet the requests of teams and activities who ask our support to purchase warm-ups, uniforms, gear and equipment, funds to help with registration, travel and meals at competitions, and the four $500 senior scholarships awarded each year."
Concession stands are also how many clubs and activities are able to earn money. The Booster Club allows students and parents of an activity to work the concessions stands at a game and gives them a portion of the money made that night in return.
"They let students volunteer for concessions stands which allows students to get money towards activities," junior Aylea Cole said. "For example, show choir kids work games so we can get money in our account based on how much we work. This helps us pay for trips like Branson. Without them, we would have to pay for the whole trip on our own."
The club currently has 58 members enrolled, however with almost 600 students, this isn't enough to keep things going with the amount of clubs and activities the school offers.
"Our membership drive does not commit the member to do any more than join and 100% of the drive monies are used to meet requests," Evans said. "That's why we would encourage every parent of a student involved in athletics or activities to support our group with the nominal membership of $10."
Evans, who has been involved in the club since her daughter was a freshman in 2011, plans to officially pass on the leadership of the club when her son graduates in 2020.
"Eight years in Booster Club has been most rewarding working with the parents and students involved in the many athletics and activities we support," Evans said. "I am glad to have been able to lead the club for part of my time with it and help to ensure the club's operation to this point.  Now it's time for me to graduate. I encourage someone to step up and take on the leadership of this very important organization and reap the rewards of personally being involved with its people and operation."
About the Writer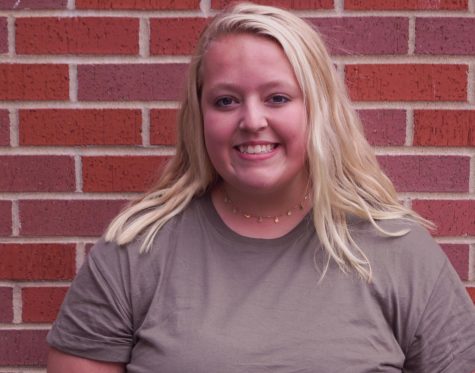 Megan Neal, Print Editor
Megan Neal is a senior at Piper High School. This is her third year on staff and is her first as print editor. Neal participates in Music-n-Motion, and...