Homework taken to the next level
Students feel pressure for scholarships, from family to perform academically.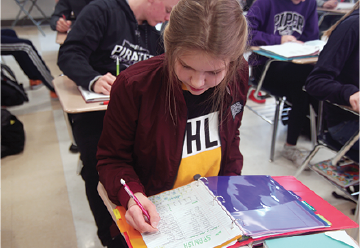 High school students are often encouraged to put school work first. However, with extracurricular activities, sports and more, many students find themselves spending extra hours striving to reach perfectionism.
Senior Anh-Dao Do said that she spend around an additional seven hours outside of school to work and study for all her classes. All of Do's purple classes are AP and then she has a "breather" on her white days.
"I'm not a fan of my schedule, because I have to cram for lots of quizzes back to back, especially the night before my purple days," Do said.
Do said that people refer to her as a "workhorse" or an "all-business type" because she is always working or studying for school.
The workload from freshman to senior year can be dramatically different. Freshman Olivia Blankenship said that she gets most of her work done during class so she doesn't have to do much at home. If anything, she spends around an hour outside of school to work.
The workload can also be impacted by different students' work ethics. Some students will do the minimum while others will go above and beyond. Both Do and Blankenship agreed that they always turn in their best work, no matter how long it takes.
"It will pay off in the future," Blankenship said.
This belief can be connected to the idea of perfectionism. Gifted teacher Teri Beashore believes that perfectionism can be driven by individuals, but can also be influenced by one's parents.
"Coming from an Asian family, my parents set really high expectations," Do said. "I've been raised to the point where I pushed myself to be perfect and outstanding becasue I wanted to make my parents proud. I hated it when they always told me that they were disapointed."
Do said she uses creativity in her work and always tries to exceed the expectations.
"When there is an assignment that is worth lots of points or it interests me, I go above and beyond the requirements and add my own twists of things," Do said.
For example, one of Do's assignments was to make a 8 x 11 paper shield about herself. In the end, Do's project ended up being lifesized      .
According to Beashore, there are recommendations that students should do no more than ten minutes of homework per grade level, which means that high school students should be doing around an hour and a half to two hours of work outside of school. However, perfectionists push this limit, which can at times be unhealthy.
"Sometimes I just listen to them vent and let them know it is OK to come in my room to cry if necessary," Beashore said. "I give lots of hugs."
About the Contributors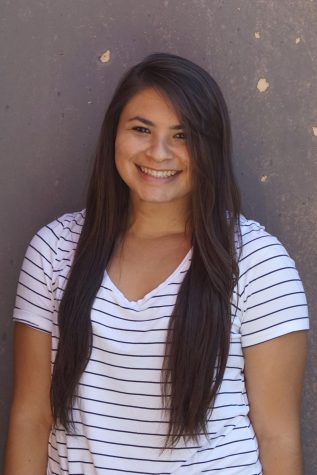 Taylor McEachron, Co-Web Editor
Taylor McEachron is a senior at Piper High School and is on her third semester on staff as Co Web-Editor. McEachron is apart of dance team, Gay-Straight...