A modern obsession
Teens find vice, distraction in technology
Technology has advanced within many years. Teens today have access to various types of phones, apps and consoles. Social media, streaming and video games have taken over many teens lives. All three have negative and positives that can effect not only people themselves, but others around them.
Social Media
Teen social media usage is "skyrocketing," according to "Social Media Use Among Teenagers Is Rising Rapidly" from Education Week. Teens use social media to communicate, express themselves and share various events in their lives. The top two most used media platforms are Snapchat and Instagram.
Various media platforms allow for easy communication. This can benefit people with family from around the world and those in long distance relationships and even create new friendships.
Social media is also used as a way to share feelings and stresses that can occur, which can be either negative or positive depending on the type of accounts that an individual follows. With the opportunity to share whatever one wants comes endless chances to produce or consume content that could end up harming mental and emotional health.
"It's also kind of a platform for people to hide behind, so it's created a 'I can say whatever I want' platform," English teacher Taylore Weitner said.
Increase in social media usage has led to a decrease in traditional social interactions. In a research study done in 2012 by Education Week, it was shown that teens are lacking in face-to-face conversations while texting has become more common.   
"There's pressure of needing to perform to a specific standard," Weitner said.
In a survey done by The Pirates' Log Jan. 21, 96 percent of 226 students surveyed said that they regularly use their phone, which often includes cycling between the same favorite apps for hours.
Junior Morgan Slaughter said that she got really into social media in her eighth grade year. Slaughter uses almost all social media sites, but she said Snapchat is her favorite, although she is on that as much as Instagram.
According to Slaughter, one of the ways that the media has changed her life is the amount of people that know her or know of her as well as have different opinions on her.
"People probably think that I am conceited with the things I post," Slaughter said.
Slaughter keeps up her online image by posting regularly, editing and keeping her content positive. She said she tries to meet standards set by gurus like Kylie Jenner and James Charles.
"You become an influencer if people look up to what you do," Slaughter said.
Streaming
Teens watch streaming services including YouTube, Netflix and Twitch their whole lives. Over the last 10 years, these services have become more popular than ever. With a few taps on a device, a person has the capability to watch their favorite show, streamer or the videos they enjoy.
According to NBC News, teens spend six hours and 40 minutes on a screen per day on average. Most teens spend most of their screen time scrolling through social media, but other platforms allow people to access all the content possible. Since the creation of Netflix in 1997 and YouTube in 2005, streaming services have played a significant role in the time teens spend on on their phones.
"I usually spend about three or four hours on Netflix during the day," junior Emma Martin said.
While some are happy to spend their time consuming content, others prefer to create. Famous streaming services including YouTube and Twitch have been available to thousands of content creators across the world for years and a few of them are here in the community.Senior Abigayle Berner created her own channel.
"I just personally love watching YouTube videos myself, and I also want to help to motivate people to try new things and motivate them in ways of fitness," Berner said.
Berner has published four videos on YouTube over her two week career and just broke the 200 subscriber mark. Berner is focusing on creating more content to expand.
"I do plan on making more videos in the future that can connect a wide variety of people from all over," Berner said
According to Common Sense Media, 59 percent of parents said their kids are "addicted" to their screens, while 66 percent said their kids spend too much on screens. Perhaps one of the biggest contributors to this addiction of looking at a screen is video games.
Twitch, a streaming service where viewers can tune in to watch their favorite creators play video games live, has progressively become a more popular service since 2011. Senior Donald Ford streams weekly.
"On a daily average, I will spend anywhere from two to six hours a day playing video games and streaming, and I will repeat this for two or three days a week," Ford said.
A new warning from the AHA recommends that parents limit screen time for kids to a maximum of two hours per day, according to CBS News. That's why balancing school and playing video games for a long length of time can be challenging for some. For others, they've got it all figured out.
"Gaming and streaming 100 percent affects my school work," Ford said. "I could be top of my class, but that's no fun spending all my time studying and learning new things, so I'd rather spend that time enjoying myself."
Typical gamers spend an average of nearly two hours a day playing, according to the American Time Use Survey.
"Video games keep me entertained, and it's something that me and all of my friends can do as well," Johnson said. "I know people, like adults, think that video games are bad and not good for mental health and all that, but it's just something that we do when we're bored."
One of the most dramatic impacts of technology is the decline of the quality and quantity of sleep, according to Kidslox.com. The sleep deprivation caused by video games has been known to cause some health issues, such as elevated blood pressure.
"I definitely would be getting more sleep at night if it weren't for video games, but it's a grind," sophomore J'Marion Frazier said. "I know it's not good for health and all that, but it's probably the most entertaining thing someone my age can do."
About the Contributors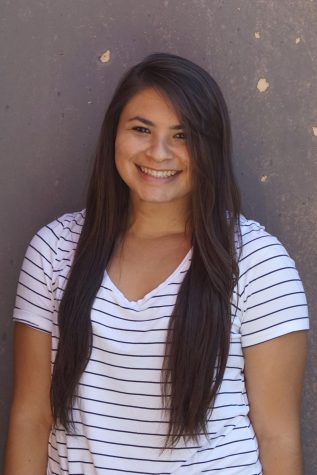 Taylor McEachron, Co-Web Editor
Taylor McEachron is a senior at Piper High School and is on her third semester on staff as Co Web-Editor. McEachron is apart of dance team, Gay-Straight...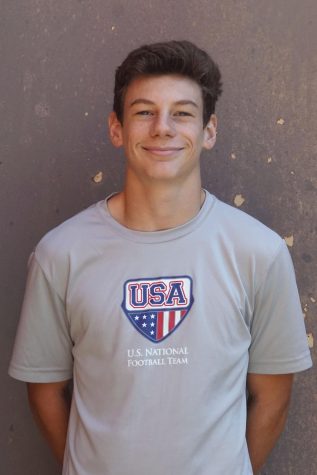 Kaleb Brown, Co-Web Editor
Kaleb Brown is a senior at Piper High School and this is his second semester on staff as Co-Web Editor. Brown plays football and goes by KB, Pablo or lilbrown.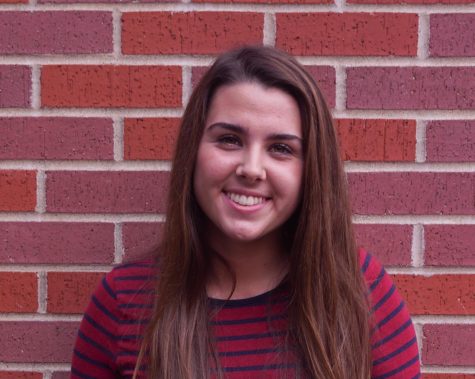 Lauren Pappert, Photo Editor
Lauren Pappert is a senior at Piper High School. Pappert is in her first year on staff and is the Photo Editor. Pappert also was a part of of the photojournalism...