With a little team work, the sky is the limit for this year's baseball team
Coming off a disappointing season, the pirates' baseball team is looking to bring home some hardware this time around.
Last baseball season for the pirates was a controversial one. All the seniors on the team quit due to lack of playing time, leaving a large hole to fill in the locker room. Without any seniors, the juniors had to step up and be the leaders of the team. This year is different. All the seniors are content with their role, and are willing to help the team in any way they can.
"We have a lot of talented individuals, but we need to continue to work as a team and help each other get better every day," senior pitcher Kimball Backus said. "We have a couple of guys that can really put this team in the driver's seat in the Frontier League, now it's just a matter of 'Can the rest of the team pitch in and play their part?'"
The 2019 Pirates are led by seniors Brandon Walker and Esrom Griffin, both of whom have offers to play college ball and both of whom can hit the ball over the fence with ease.
"The potential this team has is exciting," senior catcher Esrom Griffin Jr. said. "I'm really looking forward to what this group can accomplish and how much we can improve by the time regionals come around."
With scouts looking on, nerves can sometimes get in the way of how well you play. For BJ Walker, that's not an issue.
"The thought of playing for an elite college or university motivates me more than scares me," Walker said. "I just go out there and play my best and try to help the team win. At the end of the day, the team comes first, and if we want to win trophies we've got to play for each other."
About the Contributor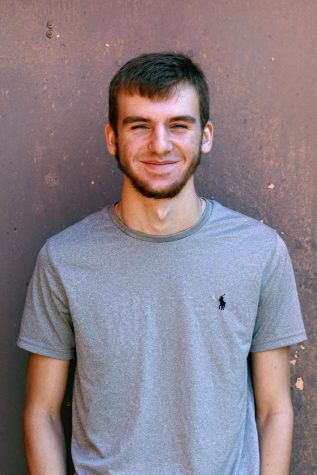 Charles Connor, Sports Editor
Charles Connor is a senior at Piper High School and this is his second semester on staff as Sports Editor.