Conrad announces his retirement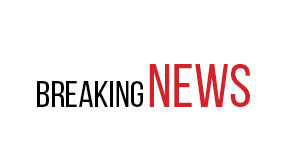 After eleven full years of working within the Piper Schools' administration, Tim Conrad has announced his retirement.
Although Conrad did not respond to email interviews, an email sent March 5 to all staff members in the district addressed his upcoming leave. He was sure to remind all how much the school has impacted him as well as express his gratitude for the relationships he has formed.
"The professional relationships that I have been fortunate to build while here will always be cherished," said Conrad in his email to staff members.
Other members of administration will miss the moments spent with him within the schools.
"He has a wicked sense of humor," high school counselor Marge Eckard said. "One of his favorite sayings was that 'Kids don't care how much you know until they know how much you care.'"
After hearing the news, students have had mixed feeling towards the idea of Conrad leaving.
"Conrad has been the superintendent here for as long as I can remember," said Senior Macey Nigh. "It'll be weird to think that someone else will be deciding on snow days next year."
Despite the surprise announcement, Conrad will not be leaving the school immediately.
"The focus will continue to move the district forward over the remaining months and assist in the smooth transition of leadership as needed," Conrad said.
As of now, Conrad's duties and role as superintendent will be officially over June 30, but despite his use of the word retirement, he is far from done with work in education. It has been revealed in a released statement that he has accepted the position of principal at St. Patrick's, a private catholic school, and will begin his new role July 1.
"Maybe he will make a miracle happen," said St. Patrick parent Kelly Denney in a social media post on the released statement.
As for a new superintendent for Piper, there hasn't been much information, but some teachers have a few ideas about it.
"I think Piper will hire the best person for our community," said English teacher Taylore Weitner. "I like the idea of hiring an interim first so they can broaden their range and not feel rushed in who they choose."
About the Writer
Hannah Pappert, Photo Editor
Hannah Pappert is a senior at Piper High School and is on her third year on staff as Photo Editor. Pappert participates in softball and has a dog that...