Cheer team celebrates accomplishments, looks forward to next year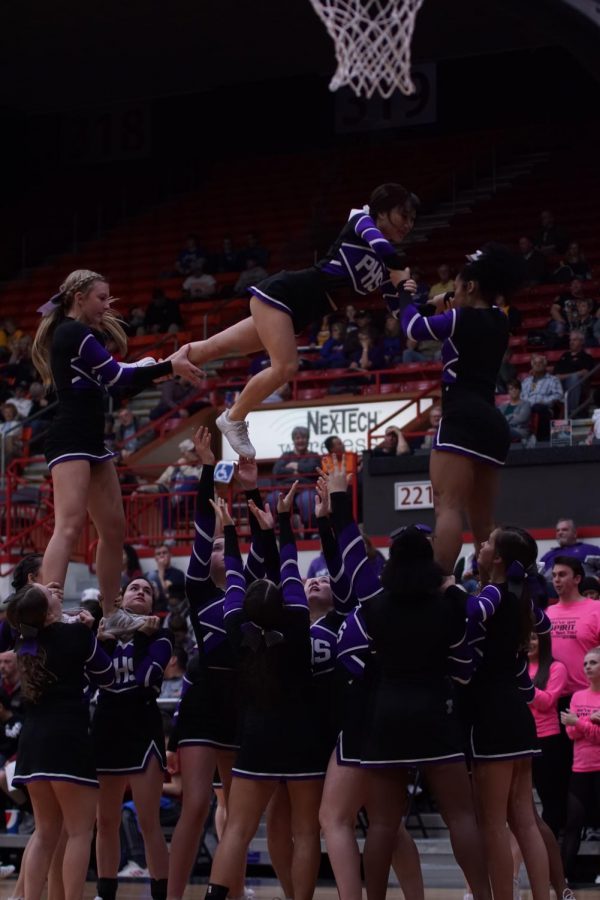 The cheer team have concluded their historic 2018-2019 year. From cheering on the Pirates at the first football game on August 31 to walking alongside Piper alumni Eric Stonestreet in the St. Patrick's Day on March 17, the cheer team has been on a wild ride.
"Obviously last year's cheer team was very successful and had some amazing opportunities and memories made," Head coach Megan O'Boyle said. "They did a great job bonding together as a team and cheering for their team both on the sidelines and representing the Piper Pirates on the state and national level."
As the seniors from the class of 2019 conclude their year, it's time for the next year's seniors to step up. The team will have a grand total of seven seniors for this upcoming year including Eryn Cox, Courtney johnson, Allison Neal, Sydney Rhodes, Emma Turley, Evelyn Turney and Emma Vogel. Although there is no definite captains, the positions are open to all upperclassmen who demonstrate their qualities throughout the summer at practices and interviews with the coaches.
"Being a senior and possibly being a senior captain just means that I will have to step up and be even more of a leader than last year and try to be a role model for the underclassmen," junior Emma Vogel said.
The goal for next year's team is to be able to repeat the success of this past year's team. With the loss of key components from this year, the team is staying confident but has their doubts.
"I don't think think that we will have the same success as last year, but we are still going to do really good," junior Evie Turney said. "We lost a lot of valuable seniors but luckily we still have most of the team we had from this year."
The team will look to kick off their season this summer starting with early morning practices and a variety of amps. The team is looking forward to this upcoming year and are ready to represent the Pirates for another season on and off the big stage.
"This year's seniors were amazing, but next year we have even more incredible leaders stepping into the senior leadership position. There will be 7 senior team members next year that have been on the cheer team all 4 years as well as middle and youth cheer experience," O'Boyle said. "These girls know what they are doing and what the expectations are. If they band together and work hard they will be able to accomplish great things."
About the Contributor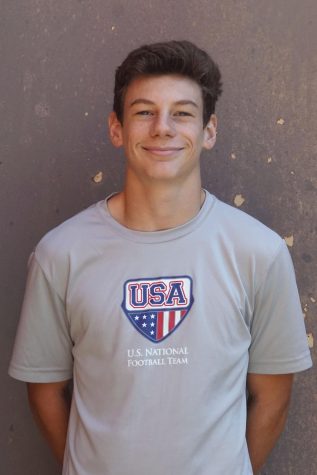 Kaleb Brown, Co-Web Editor
Kaleb Brown is a senior at Piper High School and this is his second semester on staff as Co-Web Editor. Brown plays football and goes by KB, Pablo or lilbrown.