'Red Dead Redemption 2' offers heartwarming tale set in the Wild West
Hang on for a minute...we're trying to find some more stories you might like.
The highly anticipated prequel to Red Dead Redemption was well worth the wait. After being in development for eight years, Rockstar Games' Red Dead Redemption 2 offers a well-crafted, immersive experience that is like no other.
This Western adventure game follows the tale of a gang of outlaws, led by Dutch van der Linde, and their struggle to escape the law. Players take on the role of morally-driven Arthur Morgan, van der Linde's right hand man, whose highest priority is protecting the gang.
Red Dead Redemption 2's masterfully written storyline is full of ups and downs that will leave you wondering what will happen next. Not everyone's story is the same; players have to make choices that will affect which of the various endings they receive. Even though the story contains at least a whopping 40 hours of gameplay, I felt myself not wanting the story to end. When it was over, I was crushed, although it was a satisfying conclusion to one of the best written stories of all time. But every story is nothing without its well-developed characters.
The game features various new characters as well as returning characters, with whom you will grow attached to. Even though the van der Linde gang are criminals and would normally be the "bad guys," you can't just help but root for them. Although they might not always get along with each other, there are moments where their mix-and-match of personalities mesh well together to create something that resembles a family.
With over 1,000 different voice actors, Red Dead Redemption 2 possesses an impressive cast, with standout voice acting by Roger Clark (voice of Arthur Morgan) and Benjamin Byron Davis (voice of Dutch van der Linde). Despite having copious amounts of voice lines, Clark and Davis maintained a stellar performance, showcasing their capability of exhibiting a wide range of emotions.
When not playing the main story missions, players are free to roam and explore the map. With over 500 animals, plants, and collectibles to discover, people to interact with, and shows to see, Red Dead Redemption 2 is packed with content. Game mechanics such as bonding with your horse, eating healthy to maintain a healthy physique, and taking baths to clean your clothes only add to the layers of realism that have been poured into this game. Players are bound to experience things they missed on their first playthrough, giving this game more replayability.
Set in a fictional United States, Red Dead Redemption 2 boasts the largest open-world map in a video game made by Rockstar Games. Thanks to next gen graphics, players can enjoy a breathtaking view on the misty mountains of Ambarino, trudge through the alligator-infested swamps of Lemoyne, race through the grasslands in New Hanover, and more. The industrious town of Annesburg, the bustling city of Saint Denis, and the quaint town of Valentine are just a few of the locations in the game that are teeming with life. Each character, even your everyday, average cityfolk, seemingly has a life of their own.
Red Dead Redemption 2 also features a multiplayer mode called Red Dead Online, although it is still in beta, meaning it is not completely finished. Currently, players can participate in series against other players, ranging from the classic team deathmatch to racing horses to showdowns, roam around the map, or complete story missions along with other players. The only gripe I have about Red Dead Online is that the player's character cannot talk, which leads to awkward cutscenes where only one person is talking, while our character just makes weird expressions.
I highly recommend you buy this masterpiece of a game. Red Dead Redemption 2 serves as a shining example of what video games are capable of doing, and it will most definitely be remembered as one of the most iconic games of this generation.
About the Contributors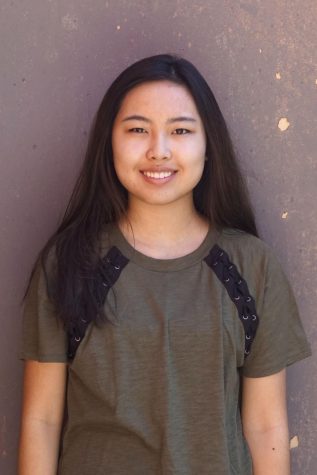 Melanie Mnirajd, Design Editor
Melanie Mnirajd is a senior at Piper High School and this is her first semester on staff as Design Editor. She is apart of Key Club, Video Game Club, and...