Crispito comeback
Hang on for a minute...we're trying to find some more stories you might like.
Crispitos. A famous lunch among Piper students that was taken away during student's elementary years, is now making a comeback.
The crispitos made its comeback on Tuesday, April 23. It left the students ecstatic and in shock at the same time.
"I asked Karen (lunch lady) if they were the original crispitos and she said yes," junior Emma Vogel said. "A crispito is a meat-filled tortilla, but it's not just any plain meat, it's like some of that goody goody Taco Bell meat."
Vogel was disappointed when she came to Piper and they had recently gotten rid of the crispitos, so when they brought them back she was stoked.
"They make me feel happy and it just tastes good,"  Vogel said. "It doesn't have that much flavor, but it does at the same time. It doesn't need a lot of sauces and extra stuff."
On the other hand, junior Emily Brandt considers the chicken patty to be more iconic.
"Crispitos are all right, I don't really get the hype. On a scale from one to ten, I'd say a four or five," Brandt said. "I could have lived without them."
Senior Dalton White disagrees with Brandt.
"It is a delicious Mexican tortilla creation, it's like a party in my taste buds," White said.
White said he is upset the lunchroom just now decided to bring back the infamous crispitos so late into the school year.  
"I feel betrayed, I worked hard all of high school and I should have been able to enjoy crispitos throughout high school to make me feel better at lunchtime," White said.
About the Contributor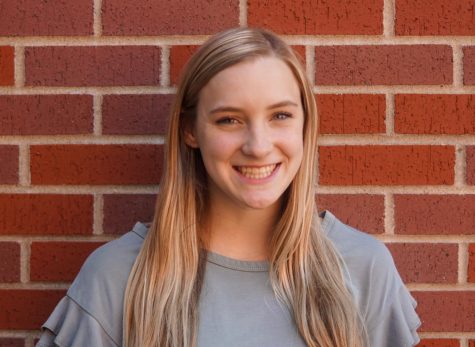 Morgan Haworth, Print Editor
Morgan Haworth is a senior at Piper High School and she has been on staff for two and a half years. This year Haworth is the Print Editor. Haworth has...