Library still seen as asset to school
A library is a collection of sources either digital or physical for students to take advantage of and help them. Although the library is free game, it's not being used to its full potential. Most students are going to the library to nap or relax rather than to study or read.
"I don't think anyone goes to the library to rent a book or read," junior Cameron Blevins said. "I go to the library to sleep or get away from class."
Junior Miles Lockridge goes to the library to find inspiration for his forensics pieces. Lockridge believes the library is essential for the school.
"I feel like it's important to have that option for kids, whether you want to relax or you want to actually get something done. There's a good environment to just step away from all your worries," Lockridge said.
Librarian Amy Crouse said 2,900 books have been checked out this school year.
"It's only a tiny bit less this year. Last year the final calculation was I believe 3,200," Crouse said.
Although books are the main focus of a library, it has many other uses as well.
"Students comes in when they need help proofreading, help with papers, help with citations. A lot of them come in to check out books," Crouse said. "There are some kids that have read every book in this library."
With the growth of the school, there have been rumors about making the library smaller.
"There's been talk and so far it's only rumors and I've not heard anything for real. There's been talk of turning the back section into teachers' offices," Crouse said.
Crouse noticed that the main class to be in the library are the seniors.
"It takes them a while to realize that the couches and things are for them and it takes them a while to say, 'Hey will you proofread my papers,'" Crouse said. "I think there's a four-fold reason that the library is important. It's like the hub of the school, everybody's down here for whatever they need, whether it's research or using the technology."
Crouse hopes to help any kids who need it.
"The students should know that it's their library and it's here for them and I'm here for them, whatever they need."
About the Contributors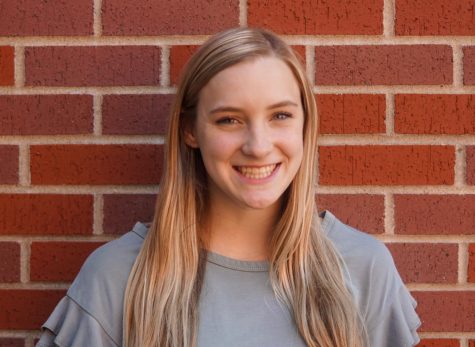 Morgan Haworth, Print Editor
Morgan Haworth is a senior at Piper High School and she has been on staff for two and a half years. This year Haworth is the Print Editor. Haworth has...
Hannah Pappert, Photo Editor
Hannah Pappert is a senior at Piper High School and is on her third year on staff as Photo Editor. Pappert participates in softball and has a dog that...