Freshman fears
Hang on for a minute...we're trying to find some more stories you might like.
Often in pop culture, high school is portrayed as a chaotic, dangerous place. Especially for those new to high school life. 
As a new school year starts, a new class of students enters the school with high school life being an unknown.
It is a common belief that the hallways are dangerous for freshmen amongst the upperclassmen. 
"One of my biggest fears coming into high school was having classes with upperclassmen, and going through the hallways with them and being pushed around," said freshman Lilly Ladish. 
"Surprisingly it hasn't been anything like that."
Some freshmen come into the school not worried.
"Honestly I didn't have too many fears. I'm pretty confident," said freshman Andrew Sharp. 
Although not worried about the upperclassmen other issues arise in high school. 
"I heard that you lose a lot of friends in high school, I'm hoping that it won't happen for me," said Sharp.
Another worry for freshmen is the classes and workload.
"I'm worried about the hard classes and staying on top of the work," said freshman Adeline Williams. 
One big adjustment for freshmen is studying habits. 
"The past few years I haven't been very good at studying, hopefully, I can get better at it and keep good grades this year," said Sharp.  
Entering high school can cause fear, but it also brings excitement and new opportunity. 
"I'm excited to attend the events and getting to know different people and getting involved in the school," said Williams.
Although freshmen may think the upperclassmen are a danger, it is not necessarily true. 
"Everyone is really nice and they've been understanding, they realize they were freshmen, and they help us out, more than hurt us," said Ladish.

About the Contributors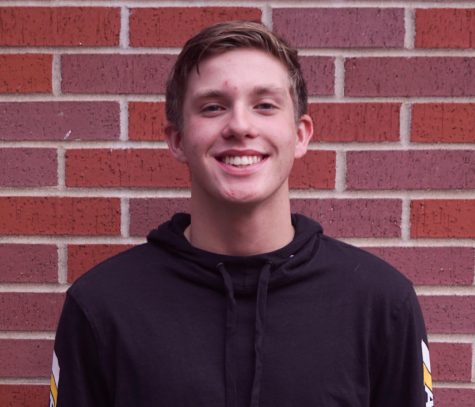 Blake Beashore, Web Editor
Blake Beashore is junior at Piper High school and this is his second year on staff. This year Beashore is the web editor. Beashore participates in Key...