Controversial musical portrays racial and social issues
Lights, camera, action! The Piper High School stage has been the setting for countless stories, from Little Shop of Horrors to last year's Little Women. This year, PHS is displaying a show with a more serious message: Hairspray. 
The theater department has had to approach this show differently, as it deals with a topic that has not only affected the casting decisions but how the show as a whole is run: racism. 
As apart of the cast, I've noticed a lot of differences from last year's show to this one. Not all of the changes have been bad, but not everything has been great, either. 
Hairspray is a show that follows "Dance-loving teen Tracy Turnblad (as she) auditions for a spot on "The Corny Collins Show" and wins. 
She becomes an overnight celebrity, a trendsetter in dance, fun and fashion. Perhaps her new status as a teen sensation is enough to topple Corny's reigning dance queen and bring racial integration to the show." 
In the show, I play the role of Velma Von Tussle, the main villain. Velma will stop at nothing to make sure the Corny Collins Show remains unintegrated and her daughter remains the show's frontrunner. 
This has probably been one of the hardest roles I've ever played. Not only has it been hard to step into the role of an older character, but the implications of that character's personality has slightly skewed the way my peers see me. 
In any show, personality plays a huge role in casting. But in Hairspray, personality couldn't be the only factor. Actors were judged not only on talent but on the color of their skin as well. Hairspray is inherently a show about racism. But, to make sure everyone was okay with this, we put it up to a vote last spring. 
The majority said they were okay being type-casted. But playing an inherently bigoted character has been extremely hard for me. 
I pride myself on the fact that I try to do everything with kindness. But the lines I have to say in the musical inherently go against my beliefs. 
For example, one of my lines is, "You can say I'm a bigot, but it just isn't true, I love Sammy Davis and he's black and a jew." 
It takes a toll to pretend that you're that insensitive to other human beings. This has also caused others to associate me with my character. It has taken a lot of willpower and foresight to try and forget that we are not who we portray on stage. 
Just because I play a mean character does not mean I am inherently evil. It means I can step into someone else's shoes and share their story. 
It has also been a struggle at rehearsals. Of course, the cast wants to portray the story accurately, but certain lines have had to be cut from the show to maintain an air of sensitivity. 
A fine line has been drawn between necessary for the show's integrity, and unnecessary for the sake of sensitivity. Overall, this year's musical production of Hairspray is moving towards a fantastic run. 
The actors are happy to be portraying a story that we feel needs to be heard. Like any activity, though, we have our issues. But, together, we know that we can make this show as amazing as it sounds.
About the Contributor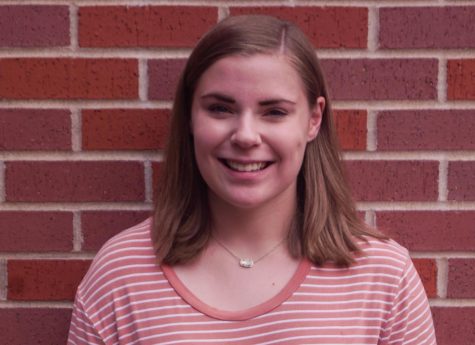 Caroline Zimmerman, Staff Writer
Caroline Zimmerman is a senior at Piper High school. This is her first year on staff and is a staff writer. Zimmerman participates theater, Speech and...