Alleged racial discrimination towards volleyball players sparks controversy
Following the Piper vs Baldwin volleyball game on Oct. 8, claims of verbal and physical racism by the Baldwin students towards Piper players flooded social media. 
According to Piper players, students and families, the Baldwin student section displayed blatant acts of racism towards the African American players. 
"The Baldwin student section started yelling at our girls as they served, and calling them monkeys and making monkey noises saying the school's a zoo," said sophomore volleyball manager Astin Ramos. "And then, after the game, they got in their faces and were harassing them and saying the same things like that. As we tried to leave the building, a group of them followed us out doing the same things they did as we got onto the bus." 
As the acts continued, a few players informed head coach Rachel Ferguson of what was being said. 
"After Cameron [Letcher] had told Coach Ferguson that the student section was making monkey noises and calling all of them monkeys, Ferguson finally told the down ref, and the down ref went over and told them all to move back a row," said sophomore manager Natalie Bejan. 
However, Bejan said despite being told to move back, the harassment continued, even after the game had ended. 
"And after we switched sides I saw from the bench when I was doing scoreboard that they were all pointing over at (the girls) and laughing, continued making monkey noises, and they were yelling that they were monkeys," Bejan said. 
Parents began to get involved as the game went on, and the situation escalated. 
 "Parents are usually supposed to help calm the situation down and not let it escalate further. But the Baldwin parents and students, they took this situation through the roof," Ramos said. "They didn't stop their students at all. They started recording, they started talking to our girls disrespectfully. They were doing unacceptable acts, especially as parents and adults. They're talking back to our girls. They were just being very disrespectful with what was going on, regardless of what you look like and who you are. This just shouldn't have happened at all."
After the game, the team was in shock. 
"When we were on the bus we were trying to talk it out and the coaches kept apologizing," said junior Kinley Brown. "We really didn't know what to do but everybody was just so traumatized about it." 
While the racial remarks were directed at only some of the players, the team agreed that this is something that affected them all. 
"We are all hurt in one way or another, some of us more than others," said junior Alex Saragusa. "We are a team, if one of us is hurt all of us are. None of them deserve to be treated the way they were." 
A Facebook post made by senior Kaylin Miller's dad, in an attempt to bring attention to the events, gained popularity over night, sparking a debate between Piper and Baldwin communities. 
Multiple Baldwin students went on to state on the post that the theme of the game was camo, and the monkey sounds players heard were misinterpreted duck and turkey calls. 
"The Baldwin community was stunned at the Facebook messages going around about 'the whole community being racist'," said Baldwin junior Ian McCoy. "As a whole, meaning the BHS community, is very sad about what was rumored to be true that night. It was devastating hearing what had happened. To my conclusion, since I was there that night in the front row of the student section, I never witnessed an act of verbal racism towards another person or opposing team."
Comments on the post have accused the players of fabricating the entire thing. However, the Piper students are confident in what they saw. 
"I just feel like there's a lot of lying going on from parents and students that weren't even at the game," Brown said. "I just feel like the truth isn't actually coming out. Cameron and Kaylin aren't going to make up all the stuff they said. There's no reason to just come up with all that."
Bejan hopes the Baldwin community can learn from this.  
"I just want Baldwin to learn from this, that it's not okay to be saying any of this, to be making derogatory comments or anything to anyone," Bejan said. "Everyone is equal, no matter of color or anything. I hope they learn from that."
For now, superintendents from both schools are working closely together to come to a conclusion of what happened. 
"At this time, we are still gathering information. We are confident that the Baldwin administration is handling it on their end," said Piper athletic director Doug Key. "All actions will be handled in a discretionary manner, as it would be for all student issues."
About the Writers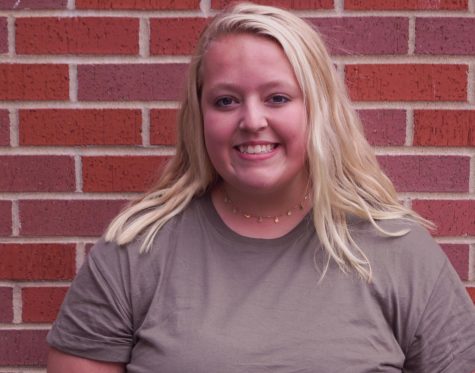 Megan Neal, Print Editor
Megan Neal is a senior at Piper High School. This is her third year on staff and is her first as print editor. Neal participates in Music-n-Motion, and...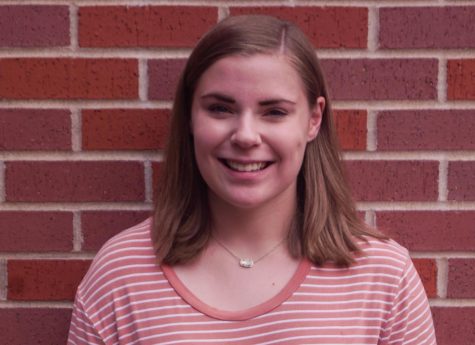 Caroline Zimmerman, Staff Writer
Caroline Zimmerman is a senior at Piper High school. This is her first year on staff and is a staff writer. Zimmerman participates theater, Speech and...