TikTok takes over
Kenny Brown
TikTok is the destination where people can make and watch short videos created by users to entertain others. Currently, TikTok is hovering over the top 1-3 apps and has 500 million people hooked on to it.
"TikTok is very addicting because of the unique boys and girls," said sophomore Jahnye Jamison. "People make funny videos and do cool transitions."
The average user on TikTok spends around 52 minutes a day on the app, making up around 16% of their day. 
"In my free time I like to get on TikTok and either watch or make videos," said freshman Madi Welker.  "I am probably on it for an hour everyday, if not more, usually making videos with my friends.
Jamison said she often feels like she has been on TikTok for a few minutes, when she really has been on there for hours.
"There is no way that I can go a day without TikTok," said senior Daley Beashore.
Welker thinks that everyone should get TikTok just to have fun and be creative, but warnes people they might become obsessed. 
"I deleted TikTok because I was afraid that I would get obsessed with it and keep watching TikToks," said senior Natalie Frick. "TikTok would bring my screentime a lot higher than usual."
Welker and Jamison agree that the funny videos make them want to keep opening the app. 
"I would highly recommend other people getting TikTok mainly because you can do many multiple other fun things on TikTok," said Jamison. "It is literally apart of my daily life because it's all we do."
About the Contributor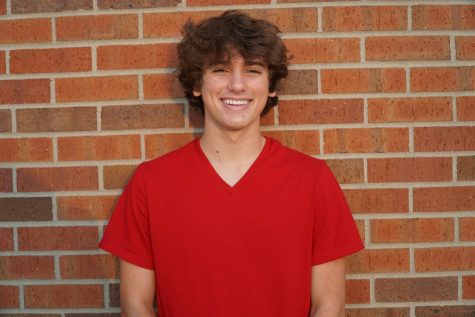 Adam Novak, Sports Editor
Adam Novak is a junior at Piper High school and this is his second year on staff. Novak participates in soccer and newspaper and his favorite food is PB&J....