Pushing through the pain: Physical therapy helps reduce injuries and their mental effects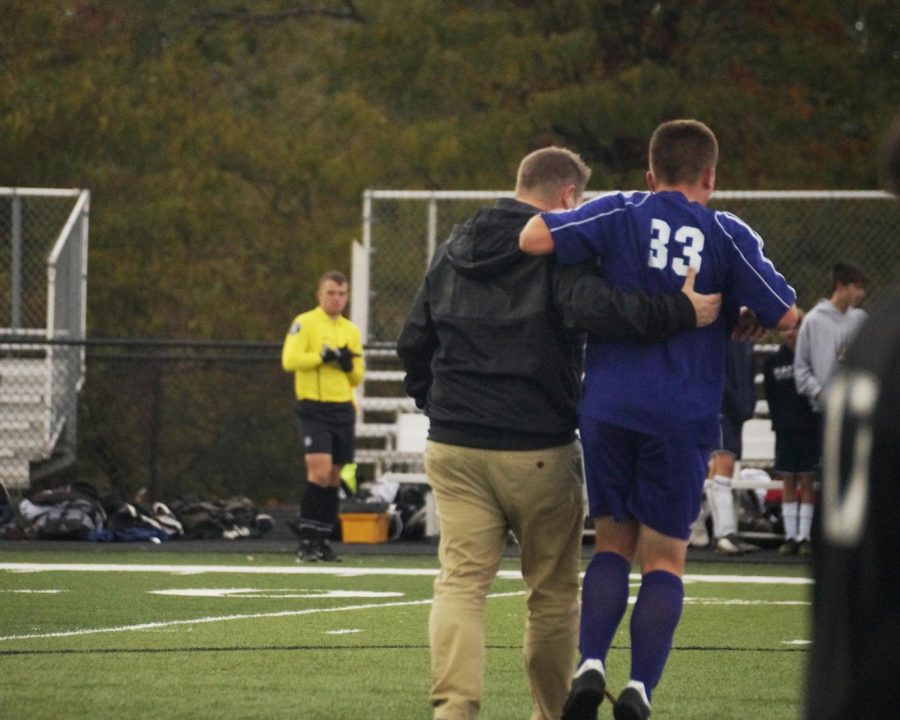 Samantha Trumbo, Journalism Student
November 5, 2019
Jessica Thomas was sitting in the doctor's office, her palms were sweating, her heart was pounding while she sat there waiting for her results to come back. The doctor came in and gave her the news she wasn't looking for.
"The first thing I thought once I received the news was that I wouldn't be able to play sports how I did before the injury," said Jessica Thomas who suffered from a torn ACL and meniscus.
Throughout one year, the annual injury rate estimates at 8.6 million according to the Epidemiology of Sport-Related Concussion.
"I wasn't ready for the journey I was about to have. I didn't know what to expect, and I'm kind of scared to go back to sports because I don't want it to happen again," Thomas said.
When a student-athlete is injured, there is a normal emotional reaction that includes processing the medical information, as well as coping emotionally with the injury which most people feel sadness, isolation, anger, and lack of motivation, according to the Sports Science Institute.
"People need to know the difference between being hurt and being injured," said athletic trainer Troy Koerner. "I mean in sports you're always going to be playing through pain especially through soccer and football. So as long as they can tell the difference and know whether something more is wrong or just a minor pain is important".
According to Koerner, depending on what season it is, the more people he sees who are injured and are trying to reduce an injury. In the fall and spring, he sees more people because more sports are going on than he would see in winter where there are fewer sports that occur at that time.
"The injury I probably see more of now I would say is only concussions. But I think there's not more injuries now than there were back then, I think they're diagnosing them and paying more attention to them. But other than that, I mean, I see widespread like knee, shoulder, back, and all that sort of stuff like basic injuries," said physical therapist Renae Schmidt.
 Troy and Schmidt both agree that the main reason injuries occur is because people are not training in the correct form or fundamentals. 
"I would tell someone who wants to reduce the chances of an injury to stretch and make sure they work out using the right form and not incorrect form because it can cause multiple other problems you don't really want to deal with," Koerner said. 
Schmidt wished more people knew how to reduce an injury and would take some time to learn how to use the correct form.
"I always say we can never avoid an injury, but we can reduce the chances of it happening. I wish we could avoid it as that's why I call it injury reduction and not prevention," Schmidt said.