Setting the scene: Theatre department strives to bridge racial, equality gaps
It's 1962. Weight and race were what defined a person, and the fight for equality was stronger than ever. This is the scene the Piper Theatre department is trying to set. It is one of the heaviest topics they have ever taken on, and opening night is Nov. 21.
"With 'Hairspray' being so race heavy and talking about racial problems it was very different," said sophomore Abby Cahill who plays Tracy Turnblad, the main character. "We don't cast by race, but it was different this time knowing that you couldn't play certain parts because of your ethnicity."
Some students, including senior Caroline Zimmerman, are struggling to adapt to their characters personality. Zimmerman plays the main villain, Velma Von Tussle, requiring her to be racist towards her castmates. However, Zimmerman believes this is completely opposite from her true personality.
"It's really hard for me to insert myself into a character I don't relate to at all," Zimmerman said. "The racist lines make me feel horrible. Sometimes it's very challenging to say them considering I don't feel that way at all."
"Hairspray" is a musical that explores racial issues and diversity among different people, along with tackling women's rights and integration. With the events that have occurred in recent years, directors are looking to use this musical as a healing tool.
"We felt given what Piper's been through in the past few years this was a way to use theatre as a communication tool," said director Tori Deneault.
"
We felt given what Piper's been through in the past few years this was a way to use theatre as a communication tool,"
— Tori Deneault
Typecasting, or using someone's gender identity, ethnicity, or "look" to cast their role, is a very large issue in professional theatre departments all across the world. The Piper Theatre department has frowned upon typecasting in years past, but with a musical like "Hairspray", Deneault said it was hard to avoid.
"For a show like 'Hairspray', it's kind of needed, but in general for shows that don't really rely on race or talk about racial problems it's not okay," Cahill said.
The cast had various meetings about how the casting process works, and how their race and gender identity could possibly tie into their role for the musical.
"Since we casted by race, we allowed kids to say where they are comfortable. So if it was a student who was mixed race, Latino, or Asian, then they can kind of choose," said music director Shelly Cole. "So a little bit was up to the kids. It is a show about race and about racial divide, so we have to tell the story."
About the Contributors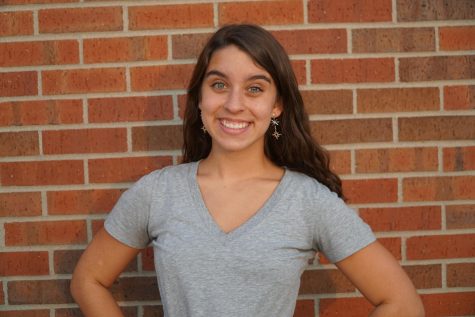 Audrey Menzies, Design Editor
Audrey Menzies is a junior at Piper High school and it is her second year on staff. Menzies is a part of the Piper Dance team, FCCLA, Prayer Warriors,...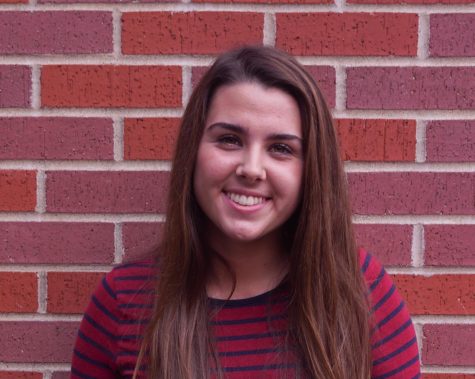 Lauren Pappert, Photo Editor
Lauren Pappert is a senior at Piper High School. Pappert is in her first year on staff and is the Photo Editor. Pappert also was a part of of the photojournalism...