Jesus is King takes over Billboard charts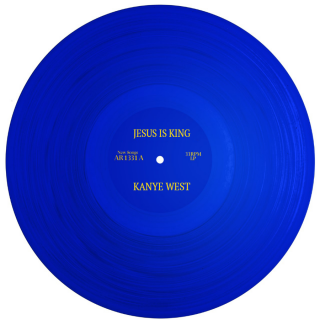 Kanye West's Jesus is King is one of the best albums released across any genre this year.
Released on Oct. 25, 2019, Jesus is King shot up to the top of the charts with 264,000 first week sales. This marked West's ninth Number 1 album debut in a row.
The album's sound and lyricism allowed for all 11 songs to debut on the Billboard Hot 100 charts.
From top to bottom Jesus is King is a musical work of art.
Kanye West is not one to shy away from being different and he decided to go against the grain with his latest album.
Taking what seems to be a 180 from his past work, West created a gospel album after claiming to have experienced a spiritual rebirth.
West's transformation from controversial rapper to gospel rapper didn't compromise the quality of music.
Kanye West's music has always been experimental and there is no denying his musical genius. 
Jesus is King took that musical creativity to a whole new level as he mixed genres and music styles to create a whole new sound.
West's incorporation of gospel sound and hip-hop style creates a beautiful mixture of spirit and 808 drums and other hip-hop elements that can keep listeners energized and emotionally invested throughout the album.
One of West's best artistic attributes is his prolific production ability. His talent is unmatched when it comes to mixing samples, instrumentals, and created beats to find the right sound for a song. Jesus is King was no different as the album is one of the most well-produced albums of the year.
The overall production on the album was some of West's best of his career, as every song was uniquely styled and crafted to have its sound and feel. The unique sound of the album contributed to its overall quality as it went against the grain of the ever-growing mainstream sound.
Not only was the production incredible, but West topped off the beats with strong vocals, passionate lyricism, and a smooth melody and flow to finish off his masterpiece.
With enormous anticipation from fans, Jesus is King did not disappoint and this album should be in consideration for album of the year.
5/5 Stars