Strict requirements stifle blood donations
In preparation for giving blood, students drink an abundant amount of water, eat a nutritious breakfast and get plenty of sleep. Participants take their time out to prepare and donate blood, only to get told they can't.
Sophomore Grace Roland was one of the many that wanted to give blood but couldn't. Roland was too light for her weight, causing her to be unable to donate.
"I really wanted to help someone. It could save someone's life, and if you have rare blood then you can really help someone," Roland said.
Roland found out she was unable to give blood after a 15-minute information form.
"I was answering a bunch of useless questions and then the very last two were how tall and heavy I was, then the doctor told me 'sorry you can't give blood," Roland said. "I was very frustrated because I didn't know why those questions couldn't have been first."
Junior, Devin Rice, couldn't give blood because his veins were too skinny.
"I wanted to donate blood because I know a lot of people need blood, and it kinda feels like the right thing to do and it was just a little something I could do to help," Rice said.
Rice was disappointed when he found out he was not able to give blood.
"I found out I couldn't give blood when I was on the table and the guy put a medical tourniquet on my arm, tapped both sides, and then just told me my veins were too skinny," Rice said. "After I found out I was kind of bummed because I really wanted to give blood and they were having a blood crisis, and I couldn't even help."
Senior Aliya Webb met all the requirements, but her blood would not come out.
"I was super excited and nervous to give blood because I wanted to help people and contribute but my blood literally would not come out," Webb said.
Despite the difficulty and nerves, Roland hopes to contribute in the following years.
"I'm going to try to give blood again next year because I want the experience and I want to say that I did that," Roland said.
About the Contributor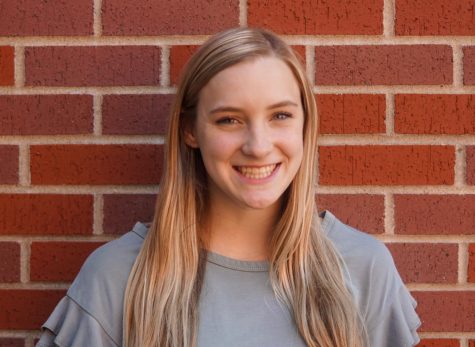 Morgan Haworth, Print Editor
Morgan Haworth is a senior at Piper High School and she has been on staff for two and a half years. This year Haworth is the Print Editor. Haworth has...